Best Brokers for NRI Trading Services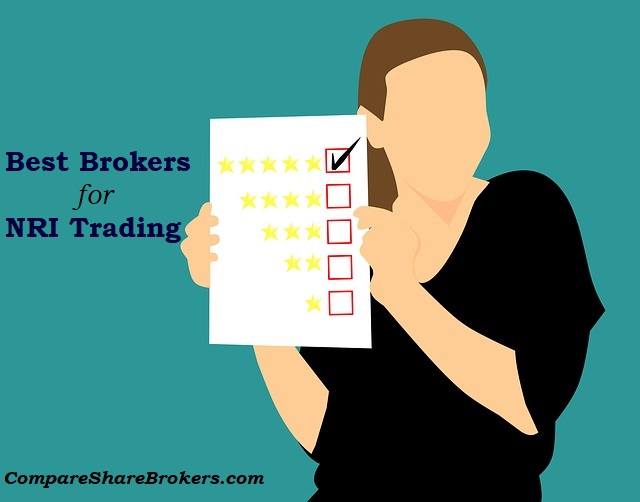 Who are NRI and POI?
Non-Resident Indian (NRI) An Indian Citizen who stays abroad for employment/carrying on business or vocation outside India or stays abroad under circumstances indicating an intention for an uncertain duration of stay abroad is a non-resident.
As per the Income, Tax act to qualify to become NRI the person should stay out for >180days in a financial year or 365 days spread out over four consecutive years AND at least 60 days in that year.
A Person of Indian Origin (PIO) means a foreign citizen (except a national of Pakistan, Afghanistan, Bangladesh, China, Iran, Bhutan, Sri Lanka, and/or Nepal), who:
at any time held an Indian passport OR
or either of their parents/ grandparents/ great-grandparents was born and permanently resident in India as defined in Government of India Act, 1935 and other territories that became part of India thereafter provided neither was at any time a citizen of any of the aforesaid countries (as referred above). OR
is a spouse of a citizen of India or a PIO
NRI's and PIO's can invest in equity shares, debt funds, mutual funds, and IPO's in India. NRIs can also trade in Equity F&O at the exchanges like BSE, NSE, and MCX. NRI's are permitted by RBI to invest and trade in the India Stock Market through the PIS route and CP route.
Steps for opening NRI Share Trading Account (Open Demat Account NRI)
To trade in the stock market in India, NRI investor has to open 3 different accounts and link them together.
The NRI Equity Trading account includes:
A Bank Account, also known as NRI Account is to keep the money for trading. This account is opened with a bank. NRI needs approval by the RBI to open this account through the PIS route. Banks with whom you are opening the account usually takes care of it. Once you get the necessary approvals through the bank, you will be given the PIS (Portfolio Investment Scheme) Letter. This PIS letter is required to open the trading and Demat account.
A Demat Account to hold shares. This account is opened with a Depository Participant (DP).
A Trading Account, an account with the share broker which enables the NRI investor to execute the trade in the stock exchanges.
A Custody Account, if NRI is planning to trade in Equity Derivatives (F&O) segment. This account is to manage the settlements of all security transactions undertaken by the clients. This has to open with Custodial Participant i.e. IL&FS.
Special Offer:
Brokerage free equity delivery trading + Flat ₹20 Intra-day and F&O trades.
Get the offer
Here we come with "Best brokers for NRI Trading in India" :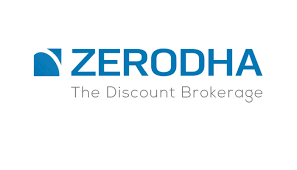 Zerodha started offering NRI Services @ Rs 200 per executable order for Equity and F&O. Zerodha NRI account. As of now, they are only servicing clients having a PIS account with Axis or HDFC bank. Accounts in other banks will be served shortly. Intraday equity trading, currency trading, and Commodity trading are not allowed for NRI's.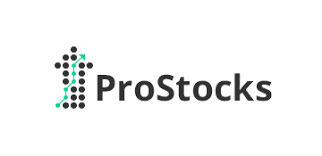 ProStocks NRI Investment Services include trading in equities, futures, and options on NSE and BSE at the cheapest brokerage of Rs 100 per executed order.
ProStocks NRI Account features include.
Trading and Demat Account Opening charges: Free
AMC for Trading Account: Nil (Zero)
Demat account AMC: Free with Rs 1000 refundable one time deposit.
Brokerage Charges: Rs 100 per trade (all segments).
Online EKYC, fill your form online.

Sharekhan offers NRI Investment Services to trade online on NSE, BSE, trade-in mutual Funds on any of the trading platforms Sharekhan offered. :
| | | |
| --- | --- | --- |
| | FOR HDFC BANK (IN RS.) | FOR AXIS/INDUSIND/IDBI BANK(IN RS.) |
| Account Service Charge (Normal KYC) | 2000 | 1000 |
| Account Service Charge (For downloaded & Printed KYCs) | 3000 | 2000 |
BROKERAGE:
Equity Transactions: 0.50%
Futures: 0.1% on the first leg and 0.02% on the second leg if squared off on the same day or 0.1% if square off on any other day.
Options: Rs.250 per contract note.

ICICI offers a 3-in-1 account for NRI's to invest in India. This includes the seamlessly integrated Bank Account, Demat Account, and Share Broking Account. This online account allows you to invest in Stocks, Mutual Funds, IPOs, Bonds, EFTs, and trade-in equity derivatives (futures and options) in Indian Stock Market.
ICICI NRI Account Charges:
ICICI NRI 3-in-1 Account Opening Charges: Rs 4000
ICICI NRI 3-in-1 Account Annual Maintenance Charges: Rs 1000 per year
ICICI NRI Brokerage Charges:
| | |
| --- | --- |
| Segment | Brokerage Charges |
| Equity Delivery | 1.25% to 0.50% |
| Equity Future | 0.05% to 0.03% |
| Equity Options | Rs 95 to Rs 75 |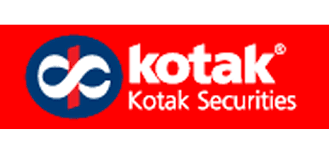 Kotak securities offer NRI 3-in-1 Account (known as Trinity Account), a combination of Bank, Demat, and Trading Account to provide you a seamless platform to trade and invest in Indian Stock Market.
Kotak Securities NRI Account Charges:
Kotak Securities NRI 3-in-1 Account opening charges: Rs 3750
Kotak Securities NRI 3-in-1 Account annual maintenance Charges: Rs 1000 per year
Kotak Securities NRI Demat Accounts maintenance Charges: Rs. 75 per month
Kotak Securities NRI Brokerage Charges:
1% of the turnover or 10 Paise per share, whichever is higher