Prostocks NRI Trading Review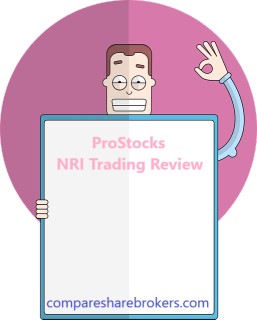 Incorporated in 2016, ProStocks is Mumbai, an India-based discount broking firm. They offer broking service in the segments including BSE Equity, NSE Equity, NSE Futures & Options, NSE Currency Derivatives. The major benefit of ProStocks lies in its lowest charges in the Industry. Unlike other full-service and discount brokers, ProStocks manages to offer trade at the lowest transaction charges by not charging PCM. They are highly digitalized and hassle-free. Most of their processes are online including the account opening process. You don't need to send them any document or the signed form. All the processes can be completed online.
ProStocks is providing its NRI Service to the client with Flat Rs 100 per executed order irrespective of the segment or size of the order.ProStocks supports 5 Banks for NRI Equity Delivery Trade which are Axis, HDFC, IndusInd, Kotak & Yes Bank. NRI need NRO bank account to trade in equity Futures and Options.ProStocks allow NRO Saving Bank Account of any bank for Equity Derivatives Trades.
Why ProStocks for NRI Trading?
ProStocks charge Rs 100/- per executed order which is low if we see the competition
ProStocks will give you the benefit of low stamp duty of Daman and Diu.
NRI if opens an NRO Account can trade in Futures and Options with lesser minimum margin deposit custodial account for futures and options compared to competitors.
ProStocks Trading and Demat Account are lifetime AMC free.
SEBI registered stockbroker and depository participant.
Powerful trading platforms include a free mobile trading app, website, and installable trading terminal.
ProStocks NRI Trading Account Advantage & Disadvantage
Positives
Low Brokerage of Rs 100/- per executed order.
Low stamp duty.
Lifetime AMC free Demat & Trading account
NRI customer doesn't require a separate Custodial Account to trade in Equity F&O. ProStocks is a registered clearing member who can get the CP code for NRI and clear the trades. This offers a huge saving for NRI customers
Needs Improvement
Doesn't offer a 3-in-1 account.
GTC (Good Till Cancel) and AMO (After Market Order) not available.
Does not Provide Research, Tips, etc.
How to Open NRI Account in ProStocks?
To successfully trade in the stock markets with ProStocks, you need a Demat and a trading account, You will then have to link your savings bank account with these two accounts to seamlessly transfer funds.
Visit ProStocks Website
Register on the website by filling the form on the left side of your screen. Enter your Name, email-id, select status as Non-Resident, Country code, and Mobile Number.
Click on the 'Generate OTP' button. An OTP will be delivered to your email address.
Validate the OTP. On OTP validation, you will receive your login name and password on your registered email id.
Login using the login name and password. Fill in basic information like Pan Card Number, Name, Date of Birth, Country of Birth, and Type of account you wish to open. Aadhar Card is an optional field
The eKYC has 5 sections - Basic Information, Preference details, Additional details, Select and pay, Submit document. Enter all the required details.
Once complete, generate PDF Document.
Print the PDF form
Sign the forms.
Courier the form along with attested copies of the documents mentioned above.
You need the below documents to open ProStocks NRI Trading account notarized by the Indian embassy or other competent authorities.
Photos
PAN Card
Valid Passport
Valid Visa
Valid OCI Card / PIO Card
Overseas Address Proof
NRI Status Proof - Employment, Residence, Student, etc
Bank A/C details (Indian).
Power of Attorney, if any
A declaration duly signed by the NRI that he/she has complied with, and will continue to comply with, FEMA regulating and other applicable laws
Indian address (if any). In case of an NRI a/c without repatriation(NRO), proof of Indian add. has to be given.
Note-
NRIs can trade-in the Derivative (Futures & Options) segment through NRO account only.
They can open NRI account with Axis, HDFC, Kotak, Yes, and Indusind Bank to invest through ProStocks trading and demat account.
NRIs are not allowed to invest in the Commodity and Currency segment. Intraday trading in stocks is also not allowed.
The account will be opened after receiving the documents. It may take 3 to 5 working days.
ProStocks NRI Trading & Demat account opening charges:
| Particulars | Charges |
| --- | --- |
| ProStocks NRI Trading Account opening Charges | 0 |
| ProStocks NRI Account AMC | 0 |
| ProStocks DP Account AMC | 0 |
ProStocks NRI Brokerage Charges
| Segment | Brokerage Charges |
| --- | --- |
| Equity Delivery | Rs.100 per executed order |
| Equity Intraday | Not Allowed |
| Equity Future | Rs.100 per executed order |
| Equity Options | Rs.100 per executed order |
| Currency Future | Not Allowed |
| Currency Options | Not Allowed |
| Commodity | Not Allowed |
ProStocks NRI Customer Care: ProStocks NRI Help Desk contact number
ProStocks NRI Customer Care Number:+91 22 6243 4343 | +91 22 3811 0110 (Non Toll Free)
ProStocks NRI Customer Care Email ID: [email protected]
The Final Thoughts about ProStocks NRI Services
ProStocks provides their NRI clients all the facility which makes trading easy and convenient at Very Low Brokerage of Rs.100 Per executed Order. The free account opening and AMC free Demat & the trading account is an added advantage for the NRI customers.ProStocks does not provide dedicated relationship manager & Research Services to its NRI customers. ProStocks would be very favorable to Traders or High-value investors who do not need hand-holding and research services.
User Reviews
Post New Message
1 Comments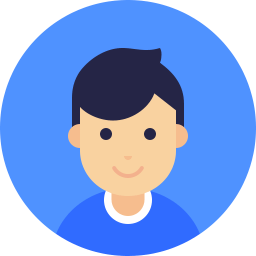 Prashant Patel
10 months ago
I like Pro Stocks. I will transfer my Zerodha NRI-NRO account with Pro Stocks. Pro stocks do not require an outside Custodian like Zerodha. They allow customers to trade in F&O, Option, and day trade, which Zerodha does not.