Zerodha NRI Trading Review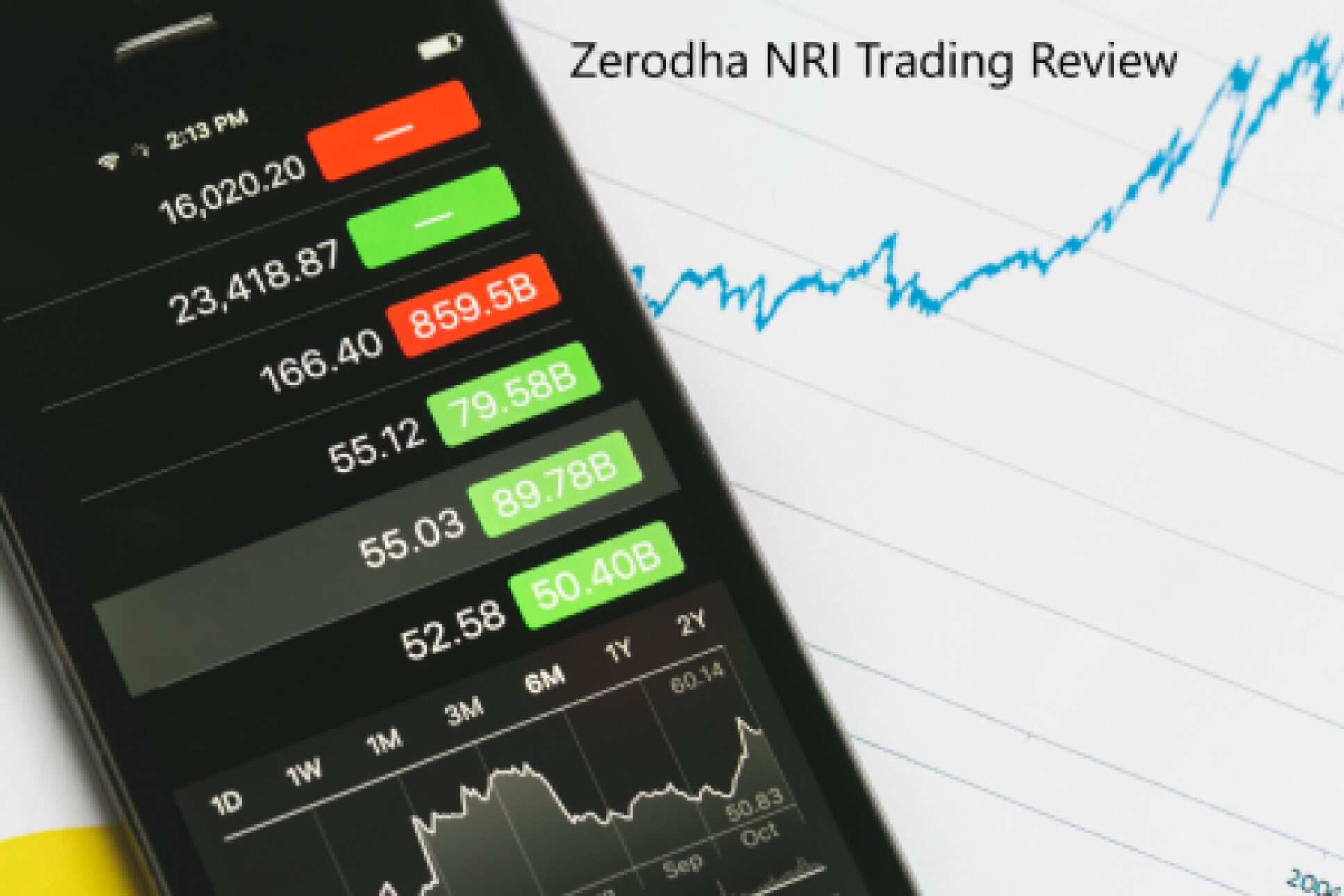 Zerodha is the number one brokerage firms based out of Bangalore, Zerodha works as a flat fee share broker popularly known as Discount brokers, Budget Brokers, or Pay Per Order Brokerage. The said discount broking model avoids variable charges based on the volume and charges flat fees irrespective of volumes therefore favors traders who take large futures and options provisions. For Indian residents, Zerodha charges a brokerage of 0.03% or ₹20 per executed order, whichever is lower, irrespective of the number of shares or their value (other than equity delivery trade which is free).In the case of the NRI account, Zerodha charges a brokerage of 0.1% OR Rs. 200 per executed order for equity (whichever is lower) and for Rs. 100 per order for F&O trade. Zerodha charges only Rs. 500 for opening NRI trading account
Zerodha NRI Trading Account Advantage & Disadvantage
Positives
Number One Broker in India.
The best trading platforms & tools in the industry
Zerodha GTT orders - Set long-standing stop loss and target orders for your stock investments.
Low Brokerage on NRI Trading.
Offers AMO and GTC order facility.
Needs Improvement
No Monthly and Yearly Plan.
Doesn't provide stock tips, research reports or recommendations.
Trading software is not available for Mac and Linux operating systems.
How to open an NRI Trading & Demat account with Zerodha for investing in the Indian Stock Exchanges through the PIS route?
To start trading in the Indian stock market as an NRI you need to follow certain steps which are mentioned below
Open an NRE/NRO savings bank account in India: First step is to open NRE/NRO Saving bank account.You can open both NRE and NRO Saving bank account simultaneously with a bank. In this case, you have to specify which one of these two you want to be mapped to your trading account. You can map only one of these accounts to your trading account. By mapping your NRE account, you can only trade in the Equity segment whereas, through an NRO account, you could trade in both the Equity & Derivative segment.

Obtain a PIS permission Letter from RBI to start investing on the stock exchanges: Second step is to get the permission from RBI under Portfolio Investment Scheme.this is not a very big task, you only need to connect with your banker where you have opened you NRE/NRO Account along with all the requisite document, rest bank will take care.

Opening Trading & Demat account with Zerodha: A Non-Resident Indian may open a Demat & Trading account with Zerodha by linking his/her Non-Resident Ordinary (NRO) or Non-Resident External (NRE) savings bank account. Along with all the other documents, you have to also give a copy of the PIS letter that the bank would have given you. please also note that Currently, Zerodha is servicing only such clients who have their PIS account with Axis or HDFC bank.

Zerodha NRI Trading Process: A Non-Resident Indian has to follow below mentioned steps to trade in stock exchange with zerodha

Allocate funds from your NRE/NRO bank account to your PIS.
The bank will informs Zerodha on how much funds have been allocated. This is then updated on your trading account .
When you make a stock purchase, the brokerage firm sends the buy contract note at the end of the day to the bank. The bank in turn debits your PIS account to that extent and credits it to Zerodha.
Similarly when you sell some stocks from your demat, the brokerage firm sends a sell contract note at the end of the day to the bank and also credits your PIS bank account with the proceeds from the sale.
Note that two separate contract notes are sent for all your buy transactions and sell transactions at the end of every day. The net amount credited/debited to your PIS will be including all charges that appear on the contract note.

What are the Account opening Charges charged by Zerodha for NRI Accounts? : Account opening charge for NRIs is Rs. 500 for trading & demat, Zerodha does not charges any AMC charges for its Trading account

What are the Brokerage Charges charged by Zerodha for NRI Accounts? : The brokerage charges are

Rs. 100 per order for F&O Trade.
0.1% OR Rs. 200 per executed order for equity (whichever is lower).
STT, Transaction charges, GST, SEBI Charges will be as applicable.
Stamp duty will be charged as per the state of your correspondence address.

Things to remember for NRI Account Holders:

Stock holding of an NRI can't exceed 10% in any Indian listed company.
NRI can trade only delivery based. No intraday trading on equity/stocks allowed.
NRI can trade only equity and equity F&O. No currency or commodity trading allowed.
Documents required to open a NRI trading and demat account at Zerodha
There are a lot of documents required along with printed & filled up account opening form while opening an NRI Demat & Trading account with Zerodha.which are mentioned below:
Copy of PIS permission letter.
Copy of FEMA declaration.
Overseas address proof – Copy of Driving License/Foreign Passport/Utility Bills/Bank Statement (not more than 2 months)/Notarized copy of rent agreement/Leave & License agreement/ Sale Deed.
Copy of PAN card.
Indian address proof, if any.
In case of an Indian Passport: Copy of valid passport with place of birth as India, Copy of Valid Visa.
In case of Foreign Passport: Copy of Valid passport, Copy of PIO/OCI card.
Proof of Bank account (a cancelled cheque leaf of your NRE or NRO savings bank account).
Foreign Account Tax Compliance Act (FATCA) Declaration Form.
Declaration of P.O. Box in your residing country.
Zerodha NRI Account Opening & Demat Charges
| Particulars | Charges |
| --- | --- |
| Trading Account Opening Charges (One Time) | Rs.500 |
| Trading Annual Maintenance Charges AMC (Yearly Fee) | Free |
| Demat Account Opening Charges (One Time) | Free |
| Demat Account Annual Maintenance Charges AMC (Yearly Fee) | Rs.300 + 18% GST |
Zerodha NRI Brokerage Charges
| Segment | Brokerage Charges |
| --- | --- |
| Equity Delivery | 0.1% OR Rs. 200 per executed order for equity (whichever is lower) |
| Equity Intraday | Not Allowed |
| Equity Future | Rs.100 per order |
| Equity Options | Rs.100 per order |
| Currency Future | Not Allowed |
| Currency Options | Not Allowed |
| Commodity | Not Allowed |