Check reviews of other Share brokers
Top 10 Full-Service Brokers in India 2023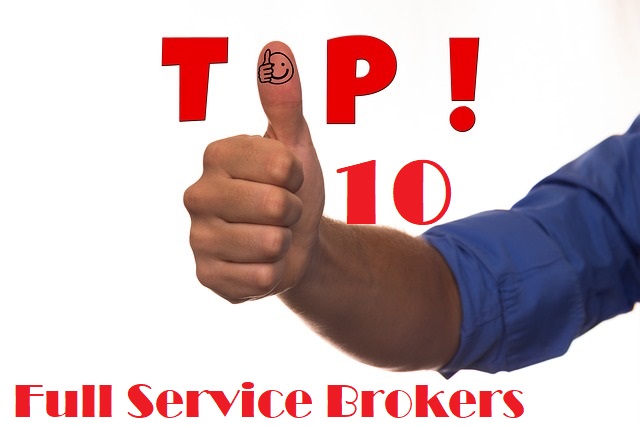 A true list of top full-service brokers in India 2021 by the number of active clients. ICICI Direct is the top most stock broker among all the brokers. ICICI Bank is followed by discount brokers like HDFC Securities, Sharekhan and Kotak Securities.
There are over 15 top full-service brokerage firms that have over 1 lakh active customers. The below year-wise list helps you find the top rated full service brokerage firms in India.
Top 10 Full-Service Brokers 2023
| Rank | Broker | Clients | Request Callback | Review |
| --- | --- | --- | --- | --- |
| 1 | ICICI Direct | 2,798,455 | | |
| 2 | HDFC Securities | 1,146,962 | | |
| 3 | Kotak Securities | 1,088,641 | | |
| 4 | Motilal Oswal | 905,314 | | |
| 5 | IIFL | 796,313 | | |
| 6 | Sharekhan | 761,841 | | |
| 7 | SBICAP Securities | 635,406 | | |
| 8 | Axis Direct | 389,349 | | |
| 9 | Choice Broking | 270,121 | | |
| 10 | Geojit BNP Paribas | 232,971 | | |
There are two types of brokers in India based on the services and fees:
Full-service Broker
Discount Broker (Top 10 Discount Brokers)
A full-service broker offers a range of add-ons in addition to trading at stock exchanges. This includes research reports, advisory and a relationship manager apart from helping you buy and sell shares. They also offer a wide range of products including Mutual Funds, IPO, Debt, Insurance and Loans.
On the other side, a Discount Broker leverages technology to reduce the operation cost and offer low-cost online brokerage services. Discount brokers do not offer add-ons usually offered by a full service broker.
A full-service broker is good for following investors/traders:
A beginner investors need to have their hand held by some in initial days of trading.
Traders who are looking for higher margin or margin funding. A trader can get significantly higher margin based on his personal relationship with the broker or sub-broker.
Traders planning to use Call & Trade a lot or visit the branch in person. Most discount brokers charge extra for call & trade and do not have local branches.
Investors looking for a verity of financial products for investment through the broker i.e. Mutual Funds, IPO, Debt, Insurance, FD etc.
The most popular full-service brokers include ICICI, HDFC and Sharekhan.
The 3-in-1 account (a combination of bank saving account, a trading account and a demat account) is one the best offering by the top full service brokerage firms. The 3-in-1 account helps in the seamless transaction between these 3 accounts. It is the most convenient way to trade online.
Apart from the standard % based brokerage structure, most traditional brokerages also offer volume-based plans where the brokerage varies according to the size of transactions on a periodic basis. At higher turnovers, the brokerage can come down to as low as 0.05-0.15%.
ICICI is the 2nd largest and most famous full-service broker with over 10 lakh customers.
Note:
The data for this report is compiled from BSE and NSE stock exchanges.
The best broker ranking is updated every month.
Click on the broker name to read broker review.