Equity Delivery Brokerage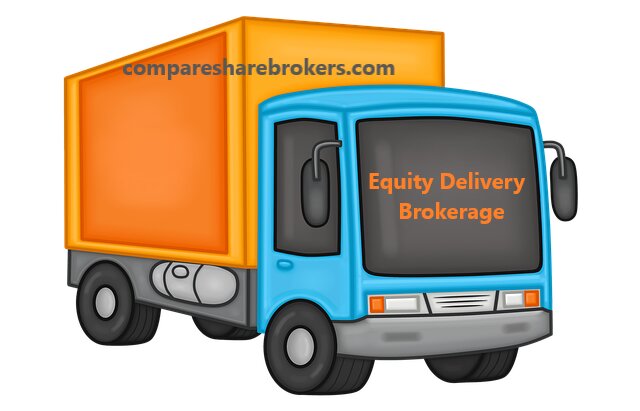 There are multiple ways in which you trade-in Equity, one of the most common way is delivery based trading. In an equity delivery trade, you buy some share and take delivery and hold them in your demat account for some time. your can hold these share for as many days or months or year you want in your demat account. you have complete ownership of these shares and can wait for a good opportunity of making profits. To buy a share in the delivery trade you need to have complete funds in your account.
Brokerage Charges on equity delivery trades are normally much higher than other kinds of trades like intraday, future, option, etc but some brokers like Zerodha, Upstox, Fyers, ProStocks, and Indiabulls offer brokerage free trading. The customer doesn't pay any brokerage while trading in the equity delivery segment.
Advantages & Disadvantages of Equity Delivery Trade
Advantages of delivery trading
There is no Time limit to sell the delivered stock
You would get additional benefits of owning shares like dividends, Bonus Share, Right issue, etc.
Lot of Brokers provides brokerage free delivery trade which makes it attractive.
Some banks and finance firms provide loans based on your shares. So, it will help you in getting the required liquidity when you are going through a difficult time.
You can get good returns vs keeping money in FD or other saving instruments.
No Risk of Short Selling.
You would also get tax exemption or lower taxes if you hold these shares for longer time period.
Disdvantages of Delivery Trade
You can not buy Shares without having complete funds for the said delivery transcation.
Higher Brokerage, the charges on delivery trade are much higher than the other kind of trades like intraday , future option etc.
Compare Equity Delivery Brokerage, Delivery Brokerage charges by various Brokers
| Share Broker | Active Clients 2020 | Equity Delivery Brokerage |
| --- | --- | --- |
| ZERODHA | 1414376 | Free |
| ICICI Direct | 1075956 | 0.55% (Prime Plan-0.25% to 0.15%) |
| HDFC SECURITIES | 720150 | 0.50% |
| Upstox | 619305 | Free |
| ANGEL BROKING | 576414 | Free |
| KOTAK SECURITIES | 571806 | 0.49% or min 4Paise per share or Rs.21/- per executed order whichever is Higher |
| SHAREKHAN | 549778 | o.50% |
| 5PAISA | 434036 | Rs.20 per executed order |
| MOTILAL OSWAL | 377123 | 0.50% or Rs. 30 per order which ever is higher |
| AXIS Direct | 270462 | 0.50% or min Rs.25/- per executed order whichever is Higher |
| SBICAP | 249924 | 0.50% |
| KARVY | 243256 | 0.30% |
| IIFL | 218877 | 0.50% or min Rs0.05/- per Share whichever is Higher |
| GEOJIT FINANCIAL | 163742 | 0.30% |
| EDELWEISS | 130215 | Rs.10 per Trade |
| RELIANCE SECURITIES | 119321 | 0.40% |
| SMC GLOBAL | 113513 | 0.30% |
| RELIGARE BROKING | 111652 | 0.50% (varies with margin Amount) |
| NIRMAL BANG | 95618 | 0.20% |
| MARWADI | 86709 | 0.30% |
| SAMCO | 51432 | 0.02% or Rs.20 per Trade (whichever is lower) |
Frequently Asked Questions: