Best Technical Analysis Software in India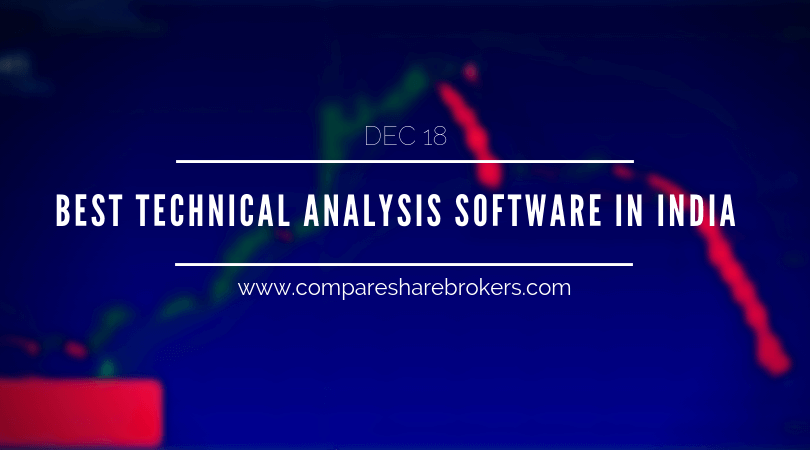 A lot of software applications are available from brokerage firms and independent vendors claiming varied functions to assist traders, some of them offer the application for free, while some of them charge money for them. No matter if you are using a free application or a paid one, it is important to ensure the reliability and effectiveness of the same.
Fact: There is no single best technical analysis software, best charting software, best trading software, or best stock screener software. There are too many markets, trading strategies, and personal preferences for that. But we can examine some of the most widely-used trading software/Apps out there.
Here we are going to talk about some of the best technical analysis software in India, best charting software for Indian markets, best trading software in India
#1 Market Pulse
One of the most powerful trading app built for Traders with advanced Tracker, Chart, Alerts & Scanner on mobile.
Why Market Plus?
Top Rated Stock Market App on play store with 4.75 rating.
Rated the Best Technical Analysis App by over 20000+ users.
Most feature-packed & complete share trading app.
Monitor live rates of all indian stock market on the best mcx market watch app & nse stock manager app.
Track mcx bullion, gold, crude oil and copper.
Create your expert trading view by analyzing shares using the intraday scanner.
Use our FNO tools to build options trading strategies.
Key Features:
Real-time Tracking - Free real time MCX, NSE quotes.
Advanced Watch list - Multiple watch lists with innovative views like MINI View, Chart View & Heatmap.
Powerful Charting - Real-time data, indicators, noiseless & candlestick chart, drawing tools & auto signals.
Real-time Alerting - The most advanced stock alerts system to give you trade signals on your strategies.
Pro Stock Scanner (Screener) - Instantly find profitable trades by scanning entire share market in seconds using pre-defined strategies or your own.
FNO Tools - Pro features for derivatives traders.
#2 Edelweiss Stock Trader
Edelweiss Mobile Trader is a super speedy Equity & Commodity mobile trading app for Android & iOS. It empowers you to track and trade across Equity, Derivatives, Commodity, Currency, NCDs, Bonds, Debt, and e-SIP.
What's more, this mobile trading app is available FREE for all share market enthusiasts and comes with a seamless design and advanced technology to assist you in tracking & trading in share market live.
So, if you are a share market fanatic who likes to track share market live and trade in quick steps, then this would be a good choice:
Access real-time streaming quotes (NSE and BSE), whether you plan to track your watch list, monitor the stock markets, or track your holdings. What's more! You can track SGX nifty too.
Access Award-Winning Research for free by getting stock recommendations on the app
You can track trends, and do your research from virtually anywhere with a host of charts on our stock trading app. This trader's app offers you live, tick-by-tick charts to help you make the right decisions on the move. It also provides you with 17 of the most popular technical Indicators & overlays.
Also Read: Best Formula of Intraday Trading Strategies
Key Highlights of this share market app
For Guests/Pre Login Section:
Live streaming feeds across NSE, BSE, MCX and NCDEX
Bull to access Sensex, Nifty, USDINR & SGX Nifty
In this share trading app, analyse the market movements using technical charts like candlestick. Enjoy advanced technical charting with 17 Technical indicators including Super Trend & RSI, Drawing Tools & much more
Live Market Commentary on this stock trading app to get market updates straight from the experts
A customizable watchlist with a capacity of 50 scrips, Sorting & Saving by Change, Change %, LTP & Alphabetically
Pre-set Market Watch for Nifty 50, Nifty Bank, Nifty IT, Sensex and others
With Event Calendar you can also track upcoming results, corporate actions
On this share market app get deep insights into markets with a dedicated section for Equities, Derivatives as well as Commodities. Get information such as Top Gainers & Loser, 52 Week High & Low, Volume Buzzers,Sector Performance, Roll Over Analysis, Option Chain etc.
This online share trading app provides you the option to choose a landing page of choice, choose from Watchlist, Home Screen & Markets page
Single tap access to Markets, Trade & Watch list from any section of this share market app
Share trading app gives you the option to view the historic charts of future contracts for last 10 years
For Clients/Post Login Section:
Simplified login for a one step access to your account in this stock trading app
Stay logged in for upto 6 hours in this share market app
Faster trading in NSE, BSE, MCX, NCDEX across Equity, Derivatives, Commodity, Currency, Debts and Bonds within a few seconds
Concise dashboard to check your positions, MTM, cash balance and limits
Secured fund transfer from bank to your trading account & vice- versa
Set alerts for your stocks to never miss the targeted price
Customizable watchlist with a capacity of up to 100 stocks
Track profit & loss of your open positions on the go using this online share trading app
Clients can refer this Indian Stock Market app to their friends and earn! The friends who download the app also get rewarded once they open account.
#3 Professional Stock Chart
Professional stock chart (ChartPro) is a financial application for stocks tracking and technical analysis. The application has integrated a professional interactive stock chart that offers various features to help you invest in stocks.
Key Features:
Quickwatch : On the application main screen you can choose symbol to display. Most of the world stock exchanges are supported including currency pairs (FX). Track changes of your favorite stocks and be prepared to trade in a timely manner.
Portfolio: Add your opened positions to portfolio screen so you can track your profit in the real-time. You can add new transactions to already opened positions, add dividends, or apply splits.
Interactive Chart : Turn your mobile device into powerful technical analysis tool using interactive chart. The chart provides all the tools that you need for technical analysis: different chart types, intraday support, scrolling, pinch to zoom, crosshair cursor, offline mode.
Indicators : Professional stock chart contains more than 50 indicators which can help you make right decision.
Drawing tools: Use integrated chart drawing tools to analyze price movement. Identify trends and trade in trends to maximize your profit. Use Fibonacci drawing tools to identify retracements, support and resistance lines, and trend reversals.
News: Stay informed about latest news for company (ticker) that you are analyzing. That way you can do both technical and fundamental analysis. The application uses Yahoo news as a data source.
Alerts: Alerts give you the ability to define some custom conditions and when those conditions are met you will be informed with a notification. Define some conditions like stop loss or indicator crossovers and let the application information you immediately so you can execute your trades effectively.
Automatic trend lines: Trend identification is most important step for traders. People like to say: " Trend is your friend". But sometimes it is not easy to spot early trend formation and trend reversals. The application can automatically analyze historical data and identify trends. Trend lines recognition is implemented as an advanced technical indicator, so you can even set alert to
Candlestick pattern recognition: Sometimes candlestick reversal patterns can be early signal of trend reversal. Candlestick reversal patterns are automatically identified and drawn on chart. Pattern recognition is implemented as advanced technical indicator.
Chart themes: For users that do not like default coloring of chart there are different themes that can be chosen.
Application also contains section for stocks portfolio. There you can track your personal finance: current profit/loss depending on the purchasing price of the underlying financial instruments. Stocks portfolio supports adding new transactions, managing existing transactions, adding dividends and splits. The value of the portfolio is automatically calculated as the latest quote data is downloaded from the server, so you will have your real-time personal finance. The opening of both short and long positions is supported by the stocks portfolio.
Stock portfolio features:
Opening both long and short positions
Adding / Removing transactions
Adding dividends
Managing splits
Opening stock chart directly from portfolio
Stock details (52 high, 52 low etc)
Multiple lists
Symbol drag & drop
Sorting of symbols
#4 Investar
Investar is Live Indian Stock Market Software for Technical Analysis. It is beneficial to anyone interested in the Indian Stock Market, whether you are a Short-Term/Long-Term Trader, Day Trader, Technical Analyst, Broker, Chartered Accountant, Housewife, Student or any other Individual Investor.
Real-time data and chart updates for NSE Stocks and F&O (1-min/5-min)
Salient Features of Investar
Auto-Support/Resistance Levels powered by AI
Auto-updating LIVE Intraday & EOD Technical Screener
Integrated Technical & Fundamental Analysis
Get 80% Accuracy with FREE Technical Analysis Training
Auto-updating EOD & LIVE Market Data
Why Investar?
Automatic Buy/Sell Signals in Charts
Get new Intraday/Short-term ideas with LIVE Intraday Screener
Get Buy/Sell Pop-up & Sound Alerts on Favorite Scrips
Scan for Buy/Sell signals in Multiple Timeframes (1 to 60 Min, Daily, Weekly & Monthly)
View LIVE Intraday & Daily Charts simultaneously
Perfect your Buy/Sell timing with integrated Portfolio & Charting
Synchronize your watchlists with Smartphone/Tablet app
190+ Technical & Fundamental Scans update automatically with Market
Integrated Technicals & Fundamentals with Expert Advisor
65+ Popular Technical Indicators with 35+ Drawings
Powerful Portfolio Manager with user-friendly import
Intraday/Short Term/Long Term/F&O Capital Gains
#5 Datamelon
DataMelon PRO is an easy-to-use mobile application for real-time stock data, technical analysis, simulation, and quizzes. DataMelon - India, more than two thousand stocks and indices traded in the National Stock Exchange of India (NSE) are covered to perform technical analysis. Provide powerful and well-known indicators for technical analysis, such as Simple Moving Average (SMA), Exponential Moving Average (EMA), Bollinger Bands (BB), Accumulation Distribution Line (ADL), Aroon Indicator, Average Directional Index (ADX), Average True Range (ATR), Know Sure Thing (KST), Moving Average Convergence Divergence (MACD), Money Flow Index (MFI), Negative Volume Index (NVI), On Balance Volume (OBV), Rate Of Change (ROC), Relative Strength Index (RSI), Stochastic Oscillator, Williams %R and so on. Up to 16 powerful and well-known technical indicators can be reviewed and analyzed in one page. User can share charts to other apps, such as Email, Facebook, Twitter, Instagram, WhatsApp, WeChat, and so on.
The application allows the user to track their progress by producing a score after each quiz and provides fast, elegant, interactive, and shareable charting tools with indicators for sophisticated technical analysis.
Favourite features:
Top-notch interactive stock charts with powerful and well-known indicators for technical analysis, including Simple Moving Average (SMA), Exponential Moving Average (EMA), Bollinger Bands, Accumulation Distribution Line (ADL), Aroon Indicator, Average Directional Index (ADX), Average True Range (ATR), Know Sure Thing (KST), Moving Average Convergence Divergence (MACD), Money Flow Index (MFI), Negative Volume Index (NVI), On Balance Volume (OBV), Rate Of Change (ROC), Relative Strength Index (RSI), Stochastic Oscillator, Williams %R, etc.
Generate simulation from historical market data for practicing real life trading and decision making.
Generate quizzes with charts and indicators from historical data to help users to learn technical analysis, appreciate market risk, and practice market prediction skills in general. Each quiz session also provides a quantitative score and review features.
Add, delete and track user's favorite stocks in My Portfolio.
Up to 16 technical indicators can be reviewed and analyzed together in one scroll-able page.
Compare multiple stocks in both historical and real-life charts.
Share charts (can exceed the screen size) to other apps, such as Email, Facebook, Twitter, Instagram, WhatsApp, WeChat, etc.
Most features can be used offline. Playing with simulation, quizzes and reviewing your favorite stocks during a flight is never a problem!
Free of ads.