Overview Overall
"With 1281+ branches in 377 cities of the country serving 1.4 million customers, over 5 lacs trades per day, Kotak Securities have been able to create their own space in stock brokers industry."
Check reviews of other Share brokers
Why Kotak Securities?
 A Unique 3-in-1 On-line Trading Account, which includes Kotak Mahindra Banks Saving Account, Kotak Securities Trading Account and Kotak Securities Demat Account, is the key offering for retail stock market investors in India.
 Security: Instead of transferring monies to a broker's pool or towards deposits, you can manage your own demat and bank accounts when you trade through Kotak Securities. It provides you the flexibility to pay only when you trade.
 E-Broking House with >13 Lac customers.
 Wide network of 1281 branches and sub Brokers in 377 cities.
 After Market Orders and Portfolio Management Service(PMS) available.
 Facility to trade in Equities, IPO's, Bonds, FD's, ETF's, Mutual Funds, F&O and Currency derivatives etc.
 Add on services like relationship manager, tips & recommendations, technical research, market pointers, periodical research reports, training and education.
Positives
 3-in-1 online trading account..
 Security of your investment & money.
 Toll free number available.
 Robust trading software KEAT Pro.
 Derivatives trading,NRI services, mutual funds, IPOs.
 Trading is available in both BSE and NSE.
 After Market Orders (AMO), good till cancel order (GTC) and Buy Now Sell Tomorrow.
Needs Improvement
 No commodity trading..
 Very High brokerage..
 Not a good fit for small and penny stock traders.
 Minimum brokerage charges.
Special Offer:
Invest
brokerage-free Equity Delivery and Direct Mutual Funds
(truly no brokerage). Pay flat Rs 20 per trade for Intra-day and F&O.
Open Instant Account
online with Zerodha and start trading today.
| | |
| --- | --- |
| | |
| Year of Incorporation | 1994 |
| Products | Investment banking, Institutional broking, retail broking, private wealth management, and financial product distribution |
| Demat Services | Yes |
| Active Exchange Memberships | NSE, BSE,MCX |
| Website | http://www.kotaksecurities.com |
| Contact Details | 1800222299 |
| Total Number of Clients | 1,088,641 |
| Total Number of Branches | 153 |
Kotak Securities Ltd is a stockbroking and distribution arm of the Kotak Mahindra Bank. Kotak Securities was founded in 1994 and is headquartered in Mumbai, India. One of the oldest broking houses in India, its operations include stock broking and distribution of various financial products. It is a corporate member of both the Bombay Stock Exchange (BSE) and the National Stock exchange (NSE).
Kotak Securities, the popular stockbroker is amongst the top five Share Brokers in India having a customer base of more than 13 lacs, 1281 branches, and sub Brokers in 377 cities and executing over 5lacs trade per day.
Kotak Securities is an award-winning and pioneering online broking platform. The platform not only offers convenient ways to invest in Equity, Derivatives, Currency Futures, and Mutual Funds but also other services Fixed Deposits, Loans, Tax Services, New Pension Systems, and Insurance are available.
Kotak Securities offers an easy-to-use platform to invest in equity and various other financial products using its unique 3-in-1 account which integrates customers' saving, trading, and demat accounts.
Kotak Securities also offers access to comprehensive research information, stock picks, and mutual fund recommendations among other offerings.
Kotak Securities Ltd, a subsidiary of Kotak Mahindra Bank was founded in 1994. They offers stock broking services and distributes financial products in India. They have 1281 branches, franchisees and satellite offices offers services to 13.59 Lac customers. They are the corporate members with the Bombay Stock Exchange and the National Stock Exchange. They are also a depository participant with National Securities Depository Limited (NSDL) and Central Depository Services Limited (CDSL).
Kotak Securities claimed to start these facilities in the broking industries
Mobile stock trading app to keep track of your investments on the go
The facility of Margin Finance for online stock trading
Investing in IPOs and Mutual Funds over the phone
SMS alerts before execution of depository transactions
AutoInvest - A systematic investing plan in Equities and Mutual funds
Provision of margin against securities automatically using shares in your demat account
Kotak Securities Affiliation Details
CIN : U99999MH1994PLC134051.
Kotak securities NSE Member ID:

Capital Market (CM) - NB230808130
Future & Options (F&O) - INF230808130
Currency Derivatives (CDS) - INE230808130

Kotak Securities Ltd BSE Member ID:

Capital Market (CM) - INB010808153
Future & Options (F&O) - INF011133230

NSDL/CDSL: IN-DP-NSDL-23-97
AMFI ARN 0164, PMS INP000000258, and Research Analyst INH000000586.
Customer's Service options offered by Kotak Securities
Kotak Securities offers multiple communication channels to its clients for using the customer service
Phone Number :
Customer Support / Call & Trade :

1800 209 9191
1800 222 299
1800 209 9292
3030 5757 (Prefix your local code)

Email Support: [email protected]
Corporate Office :
Registered Office: Kotak securities, 27 BKC, C 27, G Block, Bandra Kurla Complex, Bandra (E), Mumbai 400051. Telephone No.: +22 43360000, Fax No.: +22 67132430.
Correspondence Address: Infinity IT Park, Bldg. No 21, Opp. Film City Road, A K Vaidya Marg, Malad (East), Mumbai 400097. Telephone No: 42856825.
Active Client Details Of Kotak Securities
Kotak Securities Account Opening & AMC Charges 2022
| Type | Account Opening (One Time) | Annual Maintenance Fees (Yearly) |
| --- | --- | --- |
| Trading Account | INR750 | NIL |
| Demat Account | NIL | INR600 |
How to open an account with Kotak Securities?
Kotak securities offer a three-in-one account that allows investors to open demat, trading as well as a bank account together with Kotak Mahindra Bank Limited. One can open those accounts independently or at the same time under one umbrella with a single application form. Using 3 in 1 account client won't have to manually transfer money to a trading account from the bank account. The required funds get credited automatically. So it's easy to manage. Once your account opens you can trade in Equity, IPO, Mutual Fund, ETF, Tax-free bonds, Currency Derivatives, Gold ETF etc.
Fill online Contact Us form on the Kotak Securities website. Enter your name, phone number, email address, and city and submit the form. Once the form is submitted, one of Kotak's securities representatives will contact you.
Download the forms from their website, fill in the required details, and submit it to their registered office.
Kotak Securities Account Opening Form, Name Change Request Form, Kotak Securities Account Closing Form, etc. are available on their website. One can fill out the form as per their requirement and submit it to their registered office.
Types of Account
Trinity Account: Kotak Securities Trinity Account is a 3 in 1 account that gives you the benefits of seamless investment by integrating a savings account, demat account, and trading account into one great service. As part of the trinity account, a savings bank account is opened with Kotak Mahindra Bank to your own preferred nearest location. Funds can be moved between accounts directly through the Kotak Securities website, and any unutilized money in your trading account comes back to your savings account. There is no upper limit for the transfer of funds from your savings account to your online trading account in a single day.
2 in 1 Account: This is a normal Trading and Demat Account with Kotak Securities and any saving Bank Account can be linked to it. The banks that can be linked are Axis Bank, CitiBank, HDFC Bank, Kotak Mahindra Bank, ICICI Bank, IndusInd Bank, Federal Bank, and State Bank of India (SBI).
Kotak Pearl Account: This account is specially designed for women to invest in the Indian share market. It allows women investors to enjoy the regular offerings of Kotak Securities such as the online trading platform KEAT ProX, mobile trading application Kotak Stock Trader, and expert research recommendations. It comes with features like 50% cashback on brokerage on Cash market trades for a period of 90 days. The account opening fee is ₹500.
The Final Thoughts about Kotak Securities
Kotak Securities offers 3 in 1 account where the funds get credited automatically through such an account so it is quite simple to manage it Investors feel safe trading with Kotak Securities as it is a well-reputed name in India with their presence in the banking sector, Life Insurance, General Insurance, and capital market.
As far as the brokerage goes, it is a costly deal for casual investors and day traders, coz they will fall either in a higher bucket of brokerage or constraint of minimum brokerage. There are lots of hidden charges associated with the services. Customers usually have complaints about extra charges.
Customer Care is another area where the broker can improve and come out as a better broker.
Zerodha Special Offer:
Free Equity Delivery Trading and Mutual Funds
Brokerage-free Equity Delivery and flat Rs 20 per trade for Intraday & F&O +
Brokerage-free Direct Mutual Fund investment +
Trade with the best trading platform in India.
This is a limited-time offer. Open Instant Zerodha Account online and start trading today.
Kotak Securities User Reviews
Post New Message
1 Comments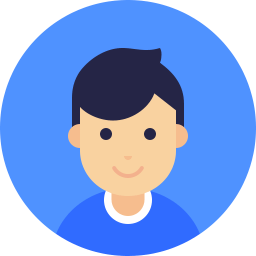 Laxmi Shetty
4 months ago
"Kotak Securities offers a unique 3-in-1 online trading account. They provide the flexibility to pay only when you trade. There are various add-on services available with Kotak such as relationship manager, technical research, market pointers, etc. "