Best Portfolio Management Service Firms in India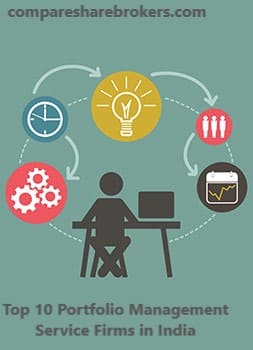 PMS — Portfolio Management Services is a professional customized service offer by financial companies to investors to achieve a high investment return within the market risk level. The investors can be from various institutions or individuals or industrialists who have a high net worth.
Each investor who invests their money through the PMS strategy plan is entitled to a dedicated Portfolio Manager who takes care of the investment portfolio, analyzes the market according to the investor goals, and helps them create wealth within a given time. The investment can mix FDs, real estate, mutual funds, stocks, commodities, equities, and many other financial products.
Types of Portfolio management services
There are four various types of PMS portfolio management:
Active: Under the active portfolio, the investment is generally with low risk. The portfolio manager help to diversify the investments under numerous categories. As a result, the return of investment under the active portfolio is usually high.
Passive: Under the passive portfolio, the investment is involved in a high risk. As a result, the return may or may not be as expected.
Discretionary: Under the discretionary, the portfolio manager builds an investment plan as per the investor goal, time frame, and risk they wish to take.
Non-Discretionary: Under non-discretionary, the portfolio manager suggests the investor invest in the assets he thinks are best suitable for them.
Special Offer:
Brokerage free equity delivery trading + Flat ₹20 Intra-day and F&O trades.
Get the offer
The minimum PMS investment requirement amount is INR 25 lakh. Major PMS offering companies have four categories of investment plans to fit the investor requirements
Bronze:INR 25 lakh - INR 50 lakh
Silver: INR 50 lakh - INR 1 crore
GoldINR 1 crore - INR 5 crore
PlatiniumINR 5 crores plus.
Various types of charges/fees taken by PMS companies in India
The fees may vary from one PMS company to another and here we going to talk about in general what kind of charges or fees is been charged by portfolio management service firms.
Management Fees: The management fees depend upon the commission sharing the investor has chosen — profit sharing, volume commission, or prepaid.
Upfront Charges: Upfront charges refer to the advance amount charged by the company upon confirming the investment model the investor has chosen. The costs vary from 0.5% to 1.9% of the total investment.
Brokerage: The brokerage charges are taken based on the entire transactions completed by the PMS portfolio manager, and they vary from 0.01% to 0.050% of the total value of the transactions.
Custodian Fees: The custodian fees are the cost the investor pays to the firm to manage the investment portfolio. The charges vary from 0.2% to 0.5% of the total investment.
Depository Charges: The firm takes depository charges to convert the investment into liquid assets. The costs vary from 0.10% to 0.25% of the total investment value.
Exit Load: Exit Load refers to the withdrawal fee of the investment within a lock-in time (generally a year) of the portfolio creation. The costs can vary from 0.5% to 1.5% of the total value of the investment withdrawal. If the investor withdraws the investment after the lock-in time, there will be no charge, though some companies charge up to 0.2% exit load post-lock-in time.
Top 10 Portfolio Management Service Providers in India
Here is the list of top 10 PMS companies that provides a bunch of these services and manage the huge portfolio on behalf of their investors
Motilal Oswal: Motilal Oswal has been India's oldest financial service provider since 1987, offering full-service brokers. Motilal Oswal started PMS in 2013, and since then, the company has had an influential record in the market. Motilal Oswal PMS has the highest returns rating performance of 4.1/5.
ASK Investment Managers Limited: A Mumbai-based financial service provider company leading in asset and wealth management. ASK has a tremendous reputation among the prominent industrialists as the major growth of their companies is a result of the dedicated Portfolio Managers of ASK's.
Kotak Securities: Kotak Securities is a financial investment service offered by Kotak Mahindra Bank. Kotak PMS provides the best investment strategy to their investors to invest in two major industries — Pharma and FinTech along with small & midcap and multi-cap. Every PMS strategy plan by Kotak PMS only aims for a diverse portfolio with an excellent long-term amount of wealth saving.
ICICI Prudential: ICICI Prudential was the first financial company in India that offered PMS to its customers in 1995. ICICI Prudential PMS offers discretionary + non-discretionary portfolio management. In addition, the firm provides diverse investment strategies to meet customer needs.
Aditya Birla: Aditya Birla, which is previously known as Birla Sun Life AMC established in 1994 as a joint partnership with India's Aditya Birla and Canada's Sun Life Financial Inc. Aditya Birla is one of the leading names of stockbrokers in India that offers fund schemes, treasury and debt products, PMS, and many other financial services. Aditya Birla Portfolio Managers offers an excellent custom-made investment for high net worth industrialists, including investing in reliable, healthy, and high-profit businesses.
Alchemy Capital Management: Alchemy Capital Management is a Mumbai-based largest financial service company since 1999 that offers an outstanding PMS to its customers by providing flexible investment plans since the firm has a wide range of investment schemes. Alchemy has an excellent performance of 96.13% 1-year return in multi-cap as of Aug 31st, 2021.
Invesco Asset Management: Invesco incorporated in 2017, a Mumbai-based investment company famously known for its unique strategies investment plans — Multi-Cap Dawn and Rise, and Mid-Cap Caterpillar. In addition, Invesco has many fund managers who have years of deep experience in financial services. As a result, Invesco has designed flexible PMS investment plans and good commissions that attract investors more.
UNIFI Capital: UNIFI Capital is a Chennai-based investment company started in 2001 by Sarath Reddy, who has had deep knowledge in the financial field for more than 25 years. Till now, the company has successfully handled investments of more than 4200 crores.

UNIFI Capital offers excellent investment options that best suit the Indian market. The team constantly works on creating the best suitable investment plan for their customers to help them grow. UNIFI Capital believes that the small and mid-cap investment is the best choice for their performances in the market with a great price.

NJ Asset Management (NJAM): A Mumbai-based company NJ Asset Management (NJAM), started in 1994, is a part of NJ Group's leading company in India's financial services. NJ Asset Management offers outstanding PMS strategies to their investors to enjoy a good amount of return within a short time. The only drawback NJ firms have is that they do not have the what's app update facilities yet.
Forefront Capital Management: Forefront Capital Management is the youngest financial service offering PMS to its Indian customers. Forefront firm has successfully catered to leading industrialists and helped them to get the financial growth they wanted. Forefront PMS managers are an expert that has successfully beat the stock market numerous times.
Benefits of Portfolio Management Services
A dedicated Portfolio Manager to take care of all investments and monitor them regularly.
A timely update on market conditions and advice the investors when to invest and sell the investments.
The Portfolio Managers helps to balance the risk in investment and enhances the in-depth knowledge about the stock market.
Special Offer:
Brokerage free equity delivery trading + Flat ₹20 Intra-day and F&O trades.
Get the offer
Conclusion
Numerous financial companies in the market claim to offer the best services in PMS with guaranteed high returns. However, the market investment includes high risk; thus, it is highly advisable to consult financial professionals before investing a high amount.