Stamp duty on Security Transactions in India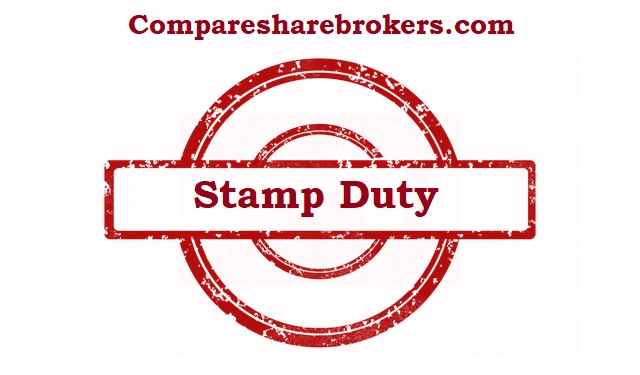 Effective from 1st July 2020, The GOVT of India has implemented the changes in the Indian stamp act 1899, The said amendment broadly provide for a centralized mechanism for the collection of stamp duty on securities market instruments in a single place, via one agency, and at unified rates across India, with an appropriate allocation of the tax revenue between the state governments based on the registered office/residence of the ultimate purchaser.
Key Features of new stamp duty amendment
Unified rates across India
All mutual fund transactions are liable for stamp duty with standardized charges across states.
Stock exchanges act as collecting agents for secondary market transactions in securities, while depositories collect stamp duty in respect of all off-market transactions and the initial issuance of securities in a dematerialized form.
Stamp duty is payable either by the purchaser or the seller on a transaction and not both
Special Offer:
Brokerage free equity delivery trading + Flat ₹20 Intra-day and F&O trades.
Get the offer
Unified Stamp duty on Security transactions in India
The stamp duty rates applicable to the various types of security transaction are as follows:
| Type of Security | Rate (%) |
| --- | --- |
| Debentures-Issue | 0.005% |
| Debentures-Transfer and reissue | 0.0001% |
| Shares -Issue | 0.005% |
| Equity Delivery Trade | 0.015% |
| Intraday Trades | 0.003% |
| Futures (equity and commodity) | 0.002% |
| Options (equity and commodity) | 0.003% |
| Currency and interest rate derivatives | 0.0001% |
| Other derivatives | 0.002% |
| Government securities | Nil |
| Repo on corporate bonds | 0.00001% |
Who is responsible for payment of stamp duty on security transactions?
The below table helps you to find out who is responsible for the payment of stamp duties:
| Type of transaction | Payee |
| --- | --- |
| Sale of security through the stock exchange | Purchaser |
| Sale of security other than through a stock exchange | Seller |
| Transfer of security through a depository | Transferor |
| Transfer of security other than through a stock exchange or depository | Transferor |
| Issue of security | Issuer |
| Any other instrument not specified | Person making, drawing or executing such instrument |
Frequently Asked Questions:
The stamp duty rates applicable to the various types of security transaction are as follows:

| Type of Security | Rate (%) |
| --- | --- |
| Debentures-Issue | 0.005% |
| Debentures-Transfer and reissue | 0.0001% |
| Shares -Issue | 0.005% |
| Equity Delivery Trade | 0.015% |
| Intraday Trades | 0.003% |
| Futures (equity and commodity) | 0.002% |
| Options (equity and commodity) | 0.003% |
| Currency and interest rate derivatives | 0.0001% |
| Other derivatives | 0.002% |
| Government securities | Nil |
| Repo on corporate bonds | 0.00001% |

Stamp duty on equity delivery trade is 0.015%

Stamp duty on equity Intraday trade is 0.003%