Top 10 Reasons to Trade with Groww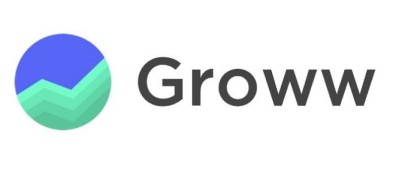 Groww is one of India's fastest-growing platforms and undoubtedly the best platform for brokerage-free Direct mutual funds investment. They have a strong customer base of 90+ lakh users as of Nov 2020. It is also one of the highest-rated App (4.6+) in the Google Play Store and App Store.
Groww was launched in 2017 by former Flipkart executives Lalit Keshre, Harsh Jain, Neeraj Singh, and Ishan Bansal. Groww started as a platform for buying direct mutual funds. Currently, It has over 6 million registered users and caters to investors across more than 800 cities. It is backed by some of the marquee investors, which include Sequoia, Ribbit, YCombinator, and Mukesh Bansal, among others.
They are transparent compared to other brokers present In the market and have brokerage calculators. They assist their client in various forms and their website also explains to their clients in layman and easily understandable language. They avoid jargon on their site for increasing customer satisfaction
Groww is known in the industry for its low-cost brokerage and Zero account opening charges. Groww has a simple pricing structure. They offer equity delivery trades and Intraday trades at a brokerage of 0.05% or ₹20/trade whichever is lower
Special Offer:
Brokerage free equity delivery trading (no commission) + Flat Rs 20 Intra-day and F&O trades.
Get the offer
Why Groww - Top 10 Reasons to Trade with Groww
With 7.8+ Lacs active clients, Groww became part of the top 10 Stockbroker by the number of active clients In India in no time. here we would discuss what reason behind their rapid growth
Here are the top 10 reasons why to trade with Groww:
Groww Pricing: Groww is among one of the cheapest brokers in India, what makes to say this is because.

Brokerage Free Equity Delivery Trade
Brokerage Free Direct mutual funds investment
F&O Trade at Flat brokerage of Rs 20 per executed order.
No minimum Brokerage, no software charges, no subscription fee, and no minimum amount balance required to open an account with Groww.

Free Demat & Trading account: Groww does not charge for opening a Trading & Demat account. even they currently do not charge annual maintenance charges as well for Demat or Trading account.
Zero AMC Charges: Groww does not charge annual maintenance charges as well for Demat or Trading account.
Commission Free Direct Mutual Fund Investment: Groww mutual fund platform helps you to buy direct mutual funds online without any commission or Brokerage, directly from asset management companies. It offers 5000+ direct Mutual Funds to invest in. Customers can choose the Lumpsum or SIP pattern of investing and automate monthly SIPs.
Groww International Investments Account: Groww provides you an opportunity to invest in your favorite companies of US Stock exchange (Google, Facebook, Tesla, etc) with Zero commission. There are no account opening fees and nor they charge any annual maintenance cost. Here you can also invest in a fraction of 1 share, You can own 0.0001 shares of any stock.
Digital Gold: Groww provides an opportunity to invest in Digital Gold of 99.9% purity that you can purchase, sell or accumulate any time and below are the key benefits.

You Can purchase gold in fraction and as low as Rs 10
You can sell your holding any time and can get your money in 2 days
Stored in Secured vaults and insured.
Zero Making Charges.
You can convert your digital gold in the form of Coins / Bars / Jewellery (Coming Soon).

Fixed Deposit on Groww: Groww has multiple reputed partner/Banks who offer Higher Interest rates to choose from and does not need Saving Bank account.
E-books, Resources, and Blogs that provide the basics and updates on the stock market to help investors make an informed decision.
100% paperless online Demat account opening which hardly takes 15minute.
Get complete stock analysis with company financials like P&L, Balance Sheet, etc & pick your best shares to buy free of cost
Groww Trading Platform: Innovative, cutting-edge trading software on the web and mobile.Groww Web- Groww Browser-based Trading Platform, Groww Mobile -Groww Mobile Trading App is one of the highest-rated stock market apps in India and has a 4.6 Google Play store rating. It is one of the best trading apps for charts, share market analysis, live market data & stock news.
Special Offer:
Brokerage free equity delivery trading (no commission) + Flat Rs 20 Intra-day and F&O trades.
Get the offer