Top 10 Reasons to Trade with Upstox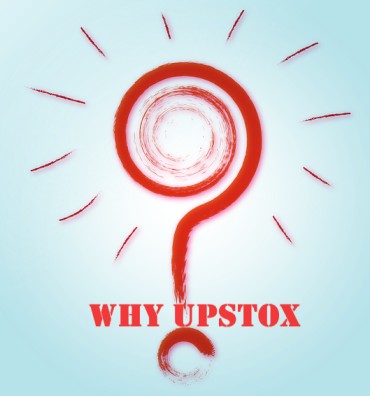 Founded in 2009, Upstox is one of the reliable stock trading brokers with low brokerage and excellent facilities. Two young successful entrepreneurs who opened the company for proprietary trading started with the name of RKSV Securities and later changed the name to Upstox and made it the second-largest discount broking firm in India
Upstox is one of the cheapest and most reliable discount brokers in the non-banking finance industry which is backed by renowned personalities Mr.Ratan Tata, Tiger Global, GVK, Kalaari Capital. Established in 2009 is managed by young entrepreneurs Mr. Ravi Kumar and Mr.ShrinivasViswanath.
They are transparent compared to other brokers present In the market and have also made their all trading platforms user-friendly. They provide assistance to their client in various forms and their website also gives explains to their clients in layman and easily understandable language. They avoid jargon on their site for increasing customer satisfaction
Upstox provides you an opportunity to invest in a variety of products to widen your portfolio and diversify your risk. Also, they have a vast range of technology platforms to trade on and have an in-house team to make these platforms better at every passing moment. They have Pro web (Browser trading platform), Pro-mobile (Mobile trading app), Developer (API & 3rd party integration), Algo Lab (Bridge for Ami broker), desktop trading platforms (Dart stock, NEST trader, Fox trader), Tools & Calculators (Brokerage Calculator, Margin Calculator, Order generator, Options strategy Builder).
Special Offer:
Brokerage free equity delivery trading (no commission) + Flat Rs 20 Intra-day and F&O trades.
Get the offer
Why Upstox - Top 10 Reasons to Trade with Upstox
With 1.6+ million monthly active clients, Upstox became no 2 Stockbroker by the number of active clients surpassing ICICI direct.
Here are the top 10 reasons why to trade with Upstox:
No 2 Stock Broker in India: With 1.6+ million monthly active clients, Upstox became no 2 Stockbroker after Zerodha by the number of active clients surpassing ICICI direct. Upstox is one of the fastest-growing Discount Brokers in India.
Upstox Pricing: Upstox among one of the cheapest brokers in India, what makes to say this is because.

Brokerage Free Equity Delivery Trade
Brokerage Free Direct mutual funds investment
Everything else at BSE, NSE, and MCX. They charge the same fee of 0.05% or Rs 20 per executed order, whichever is lower.
No minimum Brokerage, no software charges, no subscription fee, and no minimum amount balance required to open an account with Upstox.

Upstox Customer Support: Dedicated support team to ensure the fastest turnaround time for your queries via Live chat, email, or phone.
Upstox Market Talk: Market Talk on Upstox is a digital editorial segment that features product announcements, news on Indian/global stock markets, IPO alerts, NFO alerts, and tech updates, etc.
Upstox referral program: If you are a Upstox Customer you can earn ₹500 for every successful referral.
Upstox MF: Upstox MF direct mutual fund platform that helps you to buy direct mutual funds online without any commission or Brokerage, directly from asset management companies. It offers 1000's Mutual Funds to invest in. Customers can choose the Lumpsum or SIP pattern of investing.
Upstox 3in1 Trading and Demat Account: Upstox has recently started offering 3-in-1 account services in collaboration with IndusInd Bank. The Upstox 3-in-1 account comprises Upstox trading, Demat account, and your bank account with INDUSIND Bank. This account comes with an exclusive feature called Smart Transfer. It's a clever way to trade without the need to transfer money from your savings account to a trading account. Additionally, it also helps you earn interest while trading
Upstox Trading Platform: Innovative, cutting-edge trading software on the web, mobile, and desktop. Upstox Pro Web- Upstox Browser-based Trading Platform, Upstox Pro Mobile-Upstox Mobile Trading App is one of the highest-rated stock market apps in India. It is one of the best trading apps for charts, share market analysis, live market data & stock news. Nest Trader for desktop trading needs
Upstox Global Investments Account: Invest globally across 60+ exchanges in over 25 countries in your favorite companies with Zero commission* Zero commission via Upstox Global Investment account(*Zero commission is applicable on US stocks only & valid up to single orders of up to 10,000 shares and max order value of $100,000).
FoxTrader: Upstox has partnered with Reliable Software India Pvt. Ltd. to bring you the FoxTrader trading software. Analyze markets with multiple charting tools, backtest strategies, and experience effortless one-touch trading technology.
Dartstock: Upstox has partnered with iDarts to offer you the Dartstock software to help you in your daily trading routine.it helps you to Scans market activity and trends with a live scanner tool, Provides technical reports & event-driven screening of the market pulse, Visualisation tools such as advanced charts, dashboard, and graphs to pick trades faster, +60 technical indicators, and +10 market studies to help your trades! and Analyse markets directly from advanced scanners that account for various calculations
Upstox AmiBroker bridge and AlgoLab: helps you to code & execute your trading strategy using the AmiBroker AFL editor.AmiBroker is a leading charting software in the industry that offers you the tools to backtest your strategies, use the easy-to-understand code and formula editor, and analyze markets using multiple indicators and chart types.
Special Offer:
Brokerage free equity delivery trading (no commission) + Flat Rs 20 Intra-day and F&O trades.
Get the offer