Top 10 Ways to earn Money Online in India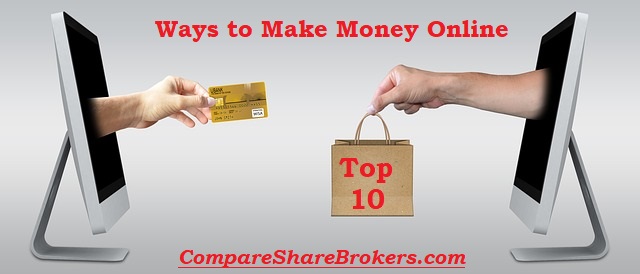 Earning cash has always been associated with traditional 'offline' ways found in the real world.
With the increased penetration of the Internet and became a large part of our lives, more & more people are looking to find ways to earn money online to increase their financial inflows.
Nowadays the Internet is more than a source of news and entertainment. Today, tens of billions of Rupees are being exchanged via a multitude of legitimate activities. Many are people who are starting their own businesses on the internet and making money online and the trend is growing rapidly. Some of them are even turning their online business into full-time internet businesses.
Are you ready to turn your passions into profits and start your own online venture but not sure where to get started? Let's take a look at the top 10 ways to make money online that won't require a lot of time or cut into your regular routine. You can think of these options as supplemental sources of income with the potential to be a whole lot more.
1.Starting Your Own Blog: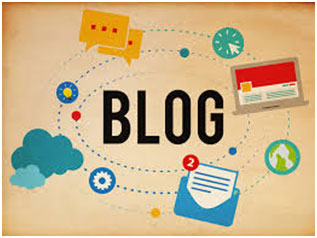 The first way is one of the most popular ways and easiest ways to make money online is to start your own blog.
You can start your blog around just about any topic that you're passionate about, but you may want to consider choosing a profitable niche market if you intend to make money with your blog. Use your blog to share thoughts, hobbies, and passions with others, and use your blog to make real connections with people.
You may monetize the blogs through ads, product reviews, and so on. However keep in mind, earning through blogging may take a great deal of your time and energy. For some, it's going to take as long a year to truly earn through blogging.
2.Affiliate Marketing: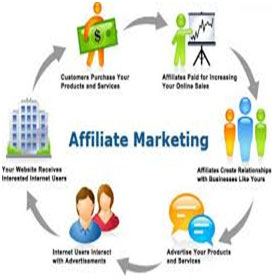 With affiliate marketing, you associate with brands and businesses within the content of your website. If you mention a product or service on your website or blog, you link the same to that produce or service using a unique affiliate code you received when you signed up for that particular affiliate program. From there, you'll make money if someone buys a product or service through your link.
The good thing about affiliate marketing is that you don't have to create your own products, you don't have to provide any customer support, and you don't have to create your own marketing materials.
All you have to do is pick a profitable affiliate program, promote the products as an affiliate and earn a commission anytime a sale is made using the link on your website or blog. Affiliate marketing is one of the fastest and simplest ways to make money online.
3.Online Surveys: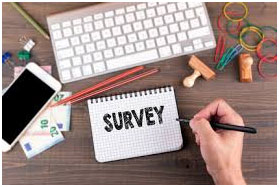 Online surveys are one of the simplest ways to earn extra money. Multinational firms are always trying to improve their products as they want to make their products user-friendly where feedback from the end-user is very important to improve sales. They conduct online surveys for their products and offer some rewards for the feedback. The Panel Station is an option to start earning from online surveys.
There are a lot of good online survey companies to choose from, but you should limit yourself to 3-5 in the beginning. Stick with the survey companies that give you plenty of surveys to take and pay a decent amount and stop using the services that don't end up being worth your time.
4.Online Freelancing: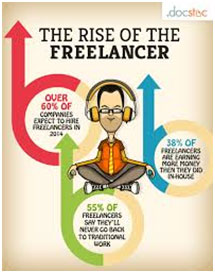 Freelancing has dependably been a popular approach to earn money online and the Internet has plenty of alternatives. If you have specific writing skills or are adept in various IT/software domains, freelancing may prove to be a lucrative source of secondary income. All you need is a computer with a broadband connection and the desire to build a respectable clientele. Chances are that these open doors will enable you to increase important experience and abilities that will demonstrate significance in your current business and expert profession.
There are several websites offering freelance works to people with varying skills. All you need to do is to create your account on these sites, browse through the listings, and apply for the works that suit you. Some websites may even require you to make your page with a listing of your skillset, so that interested clients can contact you directly. Some of the popular websites that offer freelancing work are Outfiverr.com, upwork.com, freelancer.com.
5.Lead Sales: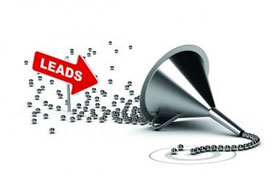 One more way to make money online is by collecting leads. The main steps you need to complete to make lead sales work include setting up a website, blog getting traffic to that website, blog, and making sure you're collecting leads that someone will actually pay for.
Basically, lead buyers are willing to pay for the personal information you gather from people who visit your website. This is a win-win for everybody since you get paid for the leads and your site guests are associated with somebody who can support them.
6.Sponsored Posts:
In the event that you have a website or a Large Social media following, you can make a profit by seeking after-sponsored posts and ads. However, how does this work? Fundamentally, organizations are happy to pay bloggers and social media influencers to promote their products and services. On the off chance that you have a stage, be it a blog or an Instagram following, you can trade out.
7.Translating:
If you have command of many languages may even help you earn some extra bucks. There are several websites that offer a project that requires the translation of a document from one language into another. This may include Hindi, Chinese, Spanish, French, Arab, German, or any other language to or from English.
There are a few sites, for example, Fiverr.com, Freelancer.in, worknhire.com, or Upwork.com which offer a stage to be a professional interpreter.
8.Content writing:
Online platforms can be a decent beginning point. Depending upon the nature/quality of the articles, one gets paid. One might be approached to work upon articles with explicit rules also. Build up a specialty in your subject matter and fabricate quality in that area to expand the income stream.
9.Start a YouTube Channel And Monetize It: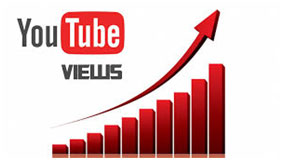 Beginning a YouTube channel is the least complex method for making money online and needs no investment.
Every day YouTube gets nearly 5 billion videos which demonstrate its power and influence on the Internet word. This is good for people who love to make recordings, as to talk before a camera, shoot documentaries, short movies, or comedy shows.
Aptitudes Expected Capacity to make a video utilizing software tool or record a video utilizing your cell phone or camcorder.
To start your journey on YouTube you must choose a category or subject that you want to make videos on and get started, but make sure it's a topic that will interest a lot of people. Everything from dance shows, cooking shows to political debates can find many takers on YouTube. You have to create a YouTube channel, where you can post your videos and would works on a similar model as a blog.
As you make your channel popular and the quantity of subscribers grows, so will your earning potential. you get paid based on the per thousand views.
10.Coaching and Consulting Online: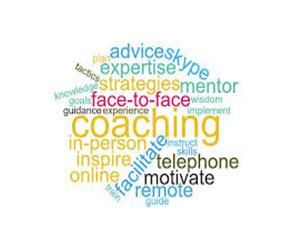 In the event that you are a specialist in a specific subject, you can earn by training, counseling individuals online. This isn't so alarming is it sounds on the off chance that you've never done it. The vast majority who are purchasing from you would love the chance to talk with you to answer explicit inquiries and get customized advice.
With tools like Skype, video conferencing, and webinar technology you can offer one-on-one calls and group coaching calls
Conclusion:
There are a huge number of ways to make money online and the ones we have covered here are just the tip of the iceberg. If you have time, a passion for anything, and some creative skills, you may be able to build an online income stream. You should definitely think about it, making money online is surprisingly very easy once you set your mind to specific income goals. Ideally, the activities that you choose to engage in should be fun, exploit your talents and interests, are worthy of your time, and offer fair compensation.
One day you could even create a success story of your own. But you'll never know unless you try.