Unlimited Trading Plans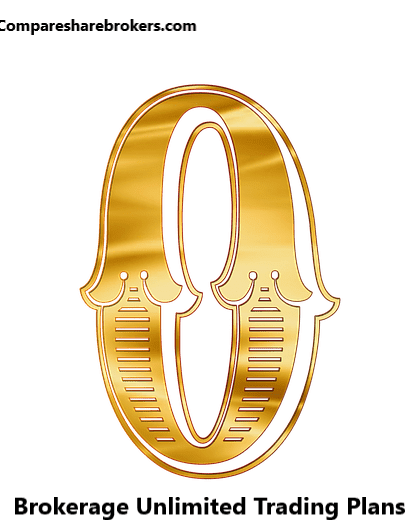 Investing and trading in the market is considered one of the best methods to grow financially. When the country's economy grows, it opens up more opportunities, generating more revenues. Many investors buy when the share prices are low and sell it when it climbs up. The more they trade, the more they need to pay the brokerage.
Certain discounted online brokers develop a scheme of zero brokerage unlimited plans to help those traders who trade frequently save their money and attract more traders.
What are zero brokerage unlimited Trading Plans?
Zero brokerage unlimited Trading offers are one of the most attractive trading plans allowing traders to do unlimited trading irrespective of the size or volume. The plans come with monthly or yearly flat fees. Zero brokerage unlimited trading plans are the best choice for the traders who frequently trade in high volume in currency, equity, and commodities. It is also beneficial for the frequent penny stock traders.
Special Offer:
Brokerage free equity delivery trading + Flat ₹20 Intra-day and F&O trades.
Get the offer
Top 5 brokers who offer unlimited brokerage plans:
Prostocks: Prostocks is one of India's popular and best discount stock brokers that offer an unlimited brokerage plan to its investors. Prostocks is currently the most affordable broker offering the lowest unlimited plans with 2-in-1 accounts — Demat with a trading account. Prostocks also offers INR 15 per order executed irrespective of the size of the order. Prostocks offers two unlimited plans:

Plan 1: Unlimited zero brokerage plan for currency derivatives for INR 499/month or INR 4999/year.
Plan 2: Unlimited zero brokerage plan for trading in equity and derivatives for INR 899/month or INR 8999/yearly.

Tradeplus: Tradeplus is a discounted stock broker which offers investment and trading at MCX, BSE, and NSE at unlimited zero brokerage at fixed monthly charges in several segments — currency derivatives, commodities, and equity. Trade plus provides a free 2-in-1 Demat account as low as an INR 90 annual maintenance charge (AMC). The major advantage of using the Tradeplus online trading platform is their robust technology trading mobile app and website — Tradeplus mobile, Infini Web, and Infini Power. In addition to this, Tradeplus also offers a seamless NSE NOW trading platform to their customers. Trade plus offers unlimited trading plans at very attractive monthly fees as mentioned in below table

| Segment | Value |
| --- | --- |
| Plan Name | Infinite Trading Plan (Monthly Plan) |
| Monthly Plan | 99 (Options, Currencies, MCX), Rs 799 (FUTURES) |
| Equity Delivery | Free |
| Equity Intraday | 0.01% or Rs 9 whichever is lower |
| Equity Futures | Flat Fee Rs 799 PM |
| Equity Options | Flat Fee Rs 99 PM |
| Currency Futures | Flat Fee Rs 99 PM |
| Currency Options | Flat Fee Rs 99 PM |
| Commodity | Flat Fee Rs 99 PM |

SAS Online: SAS Online is India's trusted online discounted brokerage company that has offered nil charges for opening a Demat account since June 2015. SAS Online uses one of the most secure and robust software platforms, Omnesys NEST, to trade. SAS Online provide unlimited trading and has four plans to fit every investor:

Plan 1: Per trade flat INR 9 or 0.01% In this plan, SAS Online offers a flat INR 9 per executed trade or 0.01% (whichever is lower) irrespective of the size allowing the investors to trade at currency and commodities derivatives and MCX, BSE, or NSE stock exchange.
Plan 2: Unlimited Currency Trade — INR 499/month, In this plan, SAS Online offers currency derivates unlimited trading-NSE for a monthly flat fee of INR 499.
Plan 3: Unlimited Equity Trade — INR 999/month, In this plan, SAS Online offers unlimited equity trading at NSE F&O and Cash and BSE Cash segment at a monthly fixed fee of INR 999.
Plan 4: Unlimited MCX Stock Plan — INR 999/monthSAS Online offers an MCX stock unlimited trading plan at INR 999/month fixed fee in this plan.

Wisdom Capital: Wisdom Capital is a discounted online broker that offers investment in Agri + non-Agri commodities and metals along with the currencies and stocks on MCX, NSE, NCDEX, and BSE. Started in 2013, Wisdom Capital is one of the popular names in the broker industry, offering lifetime free brokerage charges, and the trading software cost is as lowest as INR 99 + GST per month for Wisdom Pro/NEST.

Wisdom Capital is India's only broker that promotes free online trading and invested zone to their traders and learns risk-free trading without paying brokerage fees. Moreover, to avoid any misuse, Wisdom capital does not allow any dormant account re-activation.

Indiabulls Shubh by India Ventures: India Ventures is India's one of the most prominent and oldest stockbrokers since 2000 and is currently active in 18+ cities. India Ventures is a part of the Indiabulls group — one of India's best financial, infrastructure, real estate, and power service providers.

Indiabulls Shubh is an online stock broker trading company by Indiabulls group started in 2019, offering free and unlimited trading with zero brokerage, unlimited plans, and interest-free margin funding. Indiabulls Shubh is specially designed to promote affordable investment culture in India, leveraging advanced technology for generations who prefer easy trading on the go on the tap of mobile applications.

Indiabulls Shubh offers a unique subscription plan at INR 1000 unlimited monthly or INR 15 trading per executed order with no hidden fees. Any individual can open an account online on the Indiabulls Shubh website or mobile applications — Android or iOS with a few clicks and e-KYC. Indiabulls Shubh is currently offering free subscriptions for the first 30 days to their new investors.

Indiabulls Shubh offers a free Demat account with INR 450 annual maintenance charges (AMC) and INR 450 for a trading account with free annual maintenance charges (AMC).
Advantages & Disadvantages of Zero brokerage unlimited Trading plans:
Advantages
Best Suitable for frequent trade as he can do unlimited trade without worrying about brokerage charges
No brokerage on every trade
Lower GST payout as there would be monthly one time fees
Some online brokers offer monthly fees refunded if the trader doesn't trade in a specific month (not applicable for consecutive months)
The traders can switch to a per trade plan at the starting of the month if there is a change in plans for high-volume trading.
Dis Advantages
No margin funding.
Not suitable for low volume investor/trader
The brokers charge for the trading software, and there is an extra cost for other services such as SMS services.
The zero brokerage unlimited plans are only suitable for those individuals who are in the market for a long time and experienced. This plan is not ideal for temporary or beginners.
The margins are low in comparison to other plans.
Advanced orders like CO, Bracket orders would not be offered in the unlimited plan or there would be separate charges if you want to avail yourself.
Special Offer:
Brokerage free equity delivery trading + Flat ₹20 Intra-day and F&O trades.
Get the offer
Conclusion
Though the Unlimited Plan are attractive, allowing traders to trade unlimited, there is risk linked to the trading unless the traders know the market's in-depth structure and follow the companies' financial reports. Therefore, it is advisable to consult the stock analyst or financial experts before trading in high volume.these plans are best suited for high volume traders only.