Zerodha Coin Review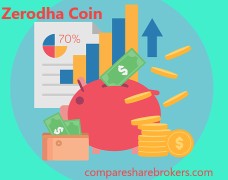 Zerodha is the number one brokerage firm based out of Banglore, Zerodha works as a flat fee share broker popularly known as Discount brokers, Budget Brokers, or Pay Per Order Brokerage. The said discount broking model avoids variable charges based on the volume and charges flat fees irrespective of volumes, therefore, favors traders who take large futures and options provisions. For Indian residents, Zerodha charges a brokerage of 0.03% or ₹20 per executed order, whichever is lower, irrespective of the number of shares or their value (other than equity delivery trade which is free). In the case of the NRI account, Zerodha charges a brokerage of 0.1% OR Rs. 200 per executed order for equity (whichever is lower) and for Rs. 100 per order for F&O trade. Zerodha charges only Rs. 500 for opening an NRI trading account
Zerodha Coin is India's largest direct mutual fund platform that helps you to buy direct mutual funds online without any commission or Brokerage, directly from asset management companies.
Zerodha has tie-up with more than 40AMCs for mutual fund investment. This platform is available on both web and mobile versions. You can access the web platform (coin.zerodha.com) through login with Kite and its coin mobile app is also available on both – Android and iOS.
Special Offer:
Brokerage free equity delivery trading + Flat ₹20 Intra-day and F&O trades.
Get the offer
Zerodha Coin Advantage & Disadvantage
Advantages
No commissions whatsoever on your investment – either upfront or trail
Direct mutual funds in DEMAT form, with the convenience of one portfolio across equity, MF, currency, etc
The single capital gain statement, P&L visualizations, and more.
Easy SIP – start, stop, modify anytime you want.
NAV tracking orders. Similar to stocks, place orders to purchase or redeem funds based on NAV.
Earlier Zerodha was charging Rs.50 per month for using Coin but now it is completely free, there are no monthly or yearly charges for using the Coin Platform.
Invest across schemes i.e. equity, hybrid/balanced, debt, FOF, and ELSS category.
No Depository Charges on redemption of mutual funds.
You can closely track and monitor the investment portfolio, scheme performance, and current NAV details anytime on the web or mobile trading application.
Single capital gain statement for different investment entities.
Dis-advantages
Lesser Cut-off time, cut-off time to buy/ redeem is strictly 1:30 pm on Zerodha Coin, whereas mutual fund cut-off time for buying range from 2 to 3 pm and for redemption it is 3 pm.
If you want to switch units from fund A to fund B within the same AMC, you won't be able to do it with same-day NAV. This is a demerit of having mutual funds in Demat format.
The credit of funds to bank a/c takes longer after redemption.
SIPs on Coin are not usual SIP directly from bank a/c. You have to manually transfer funds to Zerodha trading a/c on or a day before SIP or you can keep funds in the Zerodha trading a/cwhich means you lose bank interest on the amount.
Insta Redeem Liquid funds e.g. Reliance Liquid Growth, Axis Liquid Growth, etc. funds allow you to redeem up to Rs 50,000 or 90% of your invested amount within as early as 30 minutes even at midnight or weekends. Though these funds are available on Coin, you won't be able to redeem them instantly. It would take T+1 day for redemption (if an order is placed before 1:30 pm).
You can't invest in a new Fund Offering of a mutual fund scheme on Zerodha Coin.
You can't pledge mutual funds to create a margin that can be used for equity delivery. Also, you can't avail loan against mutual funds.
Zerodha Coin Features
Easy of UseYou can Instantly & easily Invest, Pause, and modify your SIPs anytime you want.

It is very easy to search, navigate the funds, fund category, like equity, debt and liquid funds, etc.

You can easily check the funds holding in which you are planning to invest this will help you to make an informed decision

You can quickly buy the mutual fund you want via UPI Payments

You can create automated fund transfers through eMandates to fund your SIP installments.

Mutual funds are held in demat form, and thus easier to pledge as collateral for a loan against securities and margin for trading in derivatives and stocks.
Special Offer:
Brokerage free equity delivery trading + Flat ₹20 Intra-day and F&O trades.
Get the offer
Final Thoughts about Zerodha Coin
Zerodha Coin is a revolutionary platform that provides brokerage-free investment in the direct mutual fund which saves a lot of money for investors. This also provides an opportunity to invest in a wide range of schemes portfolio, easy-to-use mobile & web-based platforms, investment on fingertips on coin app, etc.
Frequently Asked Questions:
User Reviews
Post New Message
1 Comments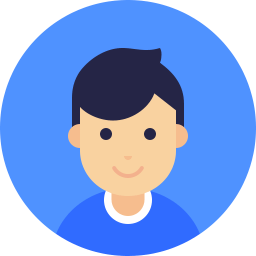 srikanth jatharakonda
2 months ago
I lost almost all of my money until I came across a recovery expert named KATE. She helped and assisted me and helped in terms of recovery of my funds . I got my funds recovered in just 7days with just a little effort. I will highly recommend KATE, she is sincere and honest all round. She helped me get everything I lost. visit Kate on WhatsApp. +1 (601) 748-7248 Email; kateanderson8277 @ gmai