Check reviews of other Share brokers
Special Offer:
Invest
brokerage-free Equity Delivery and Direct Mutual Funds
(truly no brokerage). Pay flat Rs 20 per trade for Intra-day and F&O.
Open Instant Account
online with Zerodha and start trading today.
Geojit Online Trading Platform & Tools
It offers trading platform across devices including install-able desktop software, HTML based trading platform and mobile App. They are always technological up to date and provide best user experience when it comes to online trading.
Geojit BNP Paribas Research and Advice / Trading Tips
Research and Advice / Trading Tips
Geojit BNP Paribas Trading Platform
Trading Platform
Geojit SELFIE Platinum- Geojit Terminal Based Trading Platform
It is virtual dealer terminal (installable EXE program). It provide smooth user experience and is flexible to customize screen layout, fats trade execution, tick by tick updation of index chart. SELFIE platinum has following features:
Why Geojit SELFIE Platinum?
Platinum is similar to a dealer terminal
Flexibility to customize screen layout and setting
Professional, Classic, Customised Market Watches
Fast trade execution with instant trade confirmation through pop-up
View Cash, F&O and Currency quote in a single market watch screen
Real-time updation of Index & Tick by Tick updation of index chart
Online Fund transfer facility
Place orders in the Post-Close session of the Exchanges
After market hours orders can also be placed in both the Exchanges
Online investment of Mutual Funds and IPO&amps;s
Intraday & EOD
Sophisticated studies such as Technical indicators can be performed by using appropriate parameters: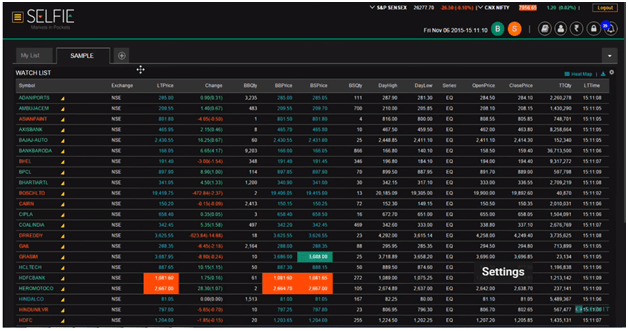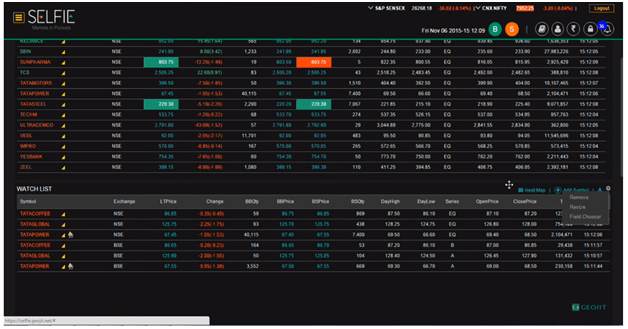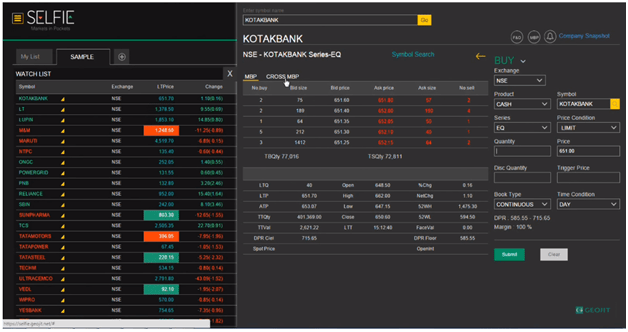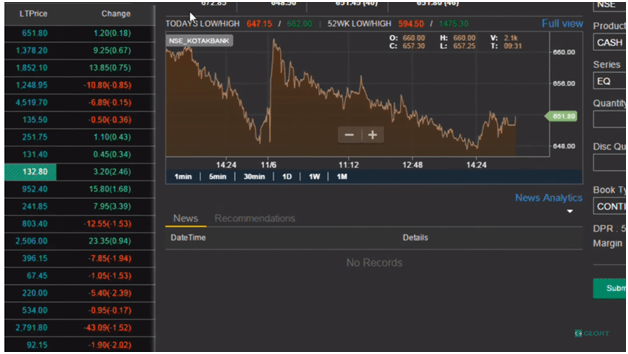 Geojit SELFIE Gold- Geojit Browser based Trading Platform
SElFIE Gold is web based browsing trading application and is absolutely free to all the customers.
Why Geojit SELFIE Gold?
Customizable dashboards and views with widgets basket.
Uniform experience across multiple platforms and devices
Integrated Security view with quotes, charts, news, recommendations, MBP, F&O Chains & Order windows all at one place
Real time News aggregation and visualization engine
Market intelligence & Research calls
One click to trade
Open access area that offers general information for all users
Location sensing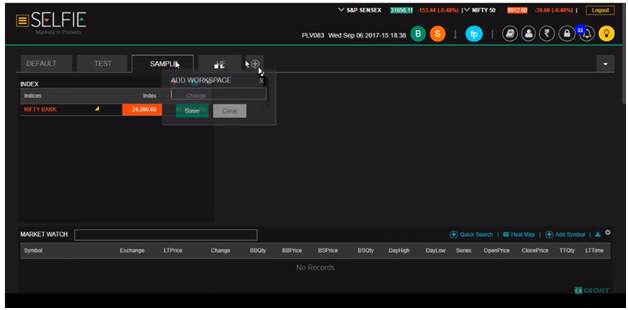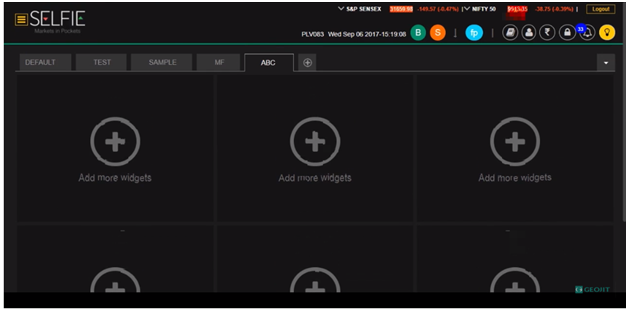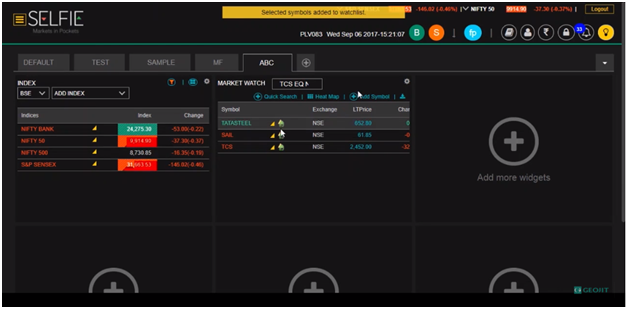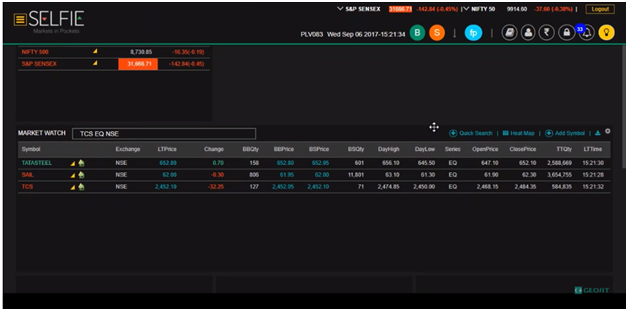 Selfie Geojit-Geojit Mobile Trading App
Geojit BNP Paribas are the first to launch mobile trading in 2010. Their application which is android gadgets as well as apple gadget. You can download them from Play store and APP store respectively. They always have first mover advantage and have launched trading through facebook application as well in 2013.
Why Selfie Geojit?
Streaming Market Watch, MBP & Portfolio
Grid & Line style view
Order book & Trade book
Multiple exchanges - NSE, BSE, FAO, Currency, Mutual Funds in all one screen
Multiple products-Cash, Intraday, MTF
Tick by Tick Intraday charts
Automated call flow facility to customer care
Research ideas, orders & trades as popup
Online Payin & payout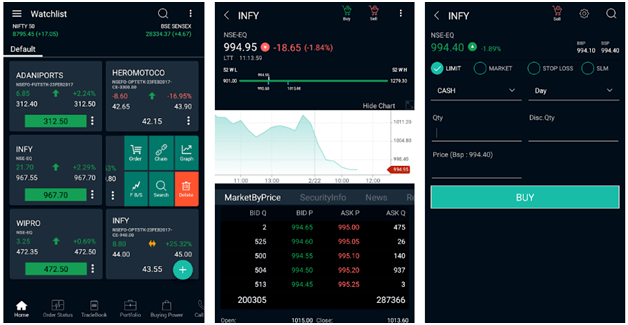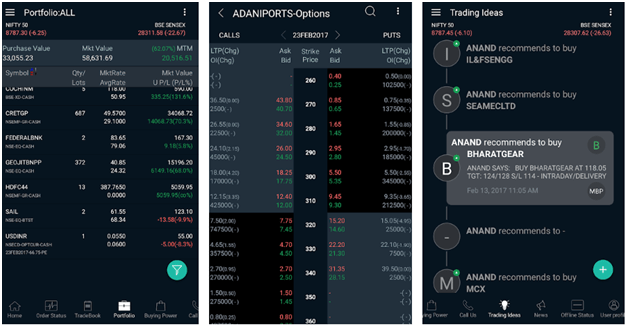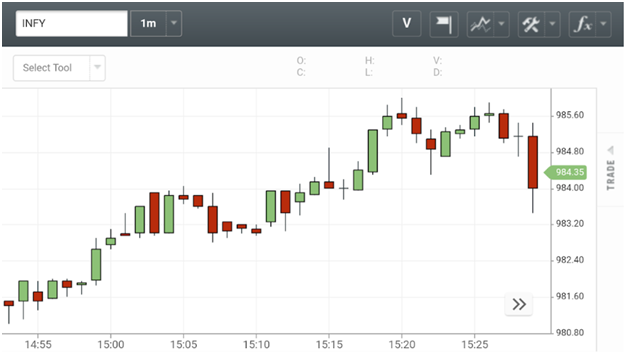 Zerodha Special Offer:
Free Equity Delivery Trading and Mutual Funds
Brokerage-free Equity Delivery and flat Rs 20 per trade for Intraday & F&O +
Brokerage-free Direct Mutual Fund investment +
Trade with the best trading platform in India.
This is a limited-time offer. Open Instant Zerodha Account online and start trading today.