Check reviews of other Share brokers
Special Offer:
Invest
brokerage-free Equity Delivery and Direct Mutual Funds
(truly no brokerage). Pay flat Rs 20 per trade for Intra-day and F&O.
Open Instant Account
online with Zerodha and start trading today.
Religare Broking's Online Trading Platform & Tools
It offers trading platform across devices including install-able desktop software ( ODIN DIET ), HTML based trading platform and mobile App.
Religare Broking Research and Advice / Trading Tips
Research and Advice / Trading Tips
Religare Broking Trading Platform
Trading Platform
Religare ODIN DIET- Religare Broking Terminal Based Trading Platform
This is the terminal based platform that can be downloaded and installed on your computer for trade across NSE and BSE from a single window. It allows fast execution of orders with real time monitoring however Religare's mobile application are better in terms of speed and working accessibility.
Why Religare ODIN DIET?
Seamless convenience with Market Scanners & Complete control with Market Tracker: This software is complete package and provide you control over market tracker and convenience in scanning market.
User-friendly customisation with latest design: Enhance your trading experience with shortcuts & customised screens.
Advanced portfolio Tracker: Multiple types of charts available for technical and fundamental analysis and live market watch to remain up to date with all minute details of the market.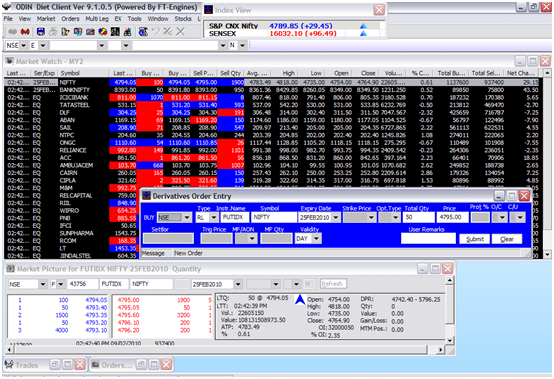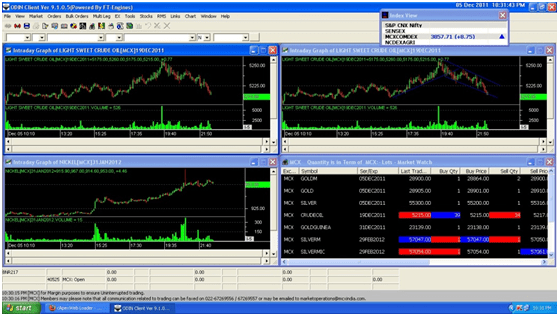 religareonline.com- Religare Broking Browser based Trading Platform
This is online trading web portal for instant trading anywhere and everywhere in this world. It is easy to use and is accessible in low network strength area also. Following are the feature of the Religare web based portal:
Valuable and insight full research reports
Regular updates
Latest delicate news notifications
Self-research tools-Star rating, Tech Scan
It enables trading platform for derivative customers also. They can login and trade in derivatives to maximise their profits and diversify their portfolio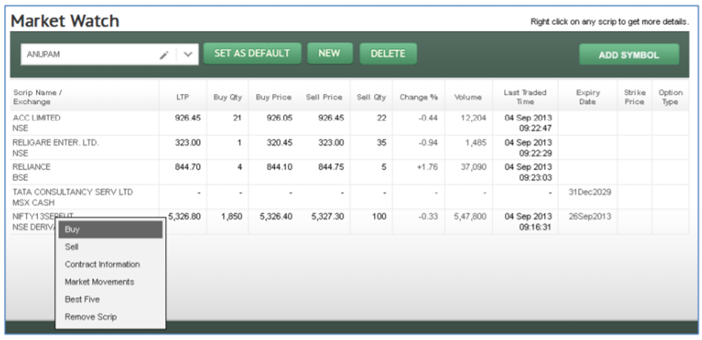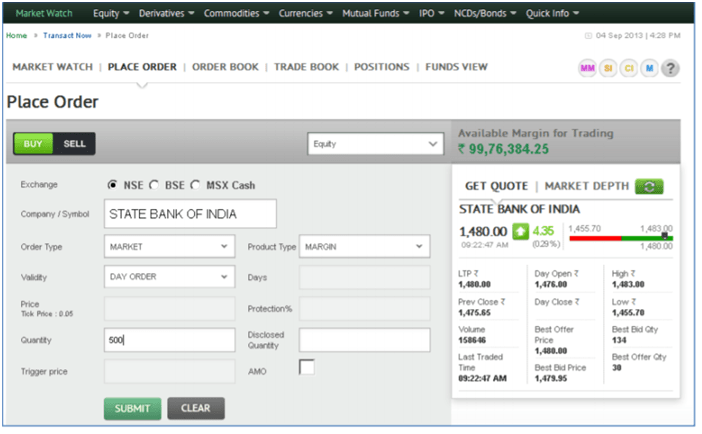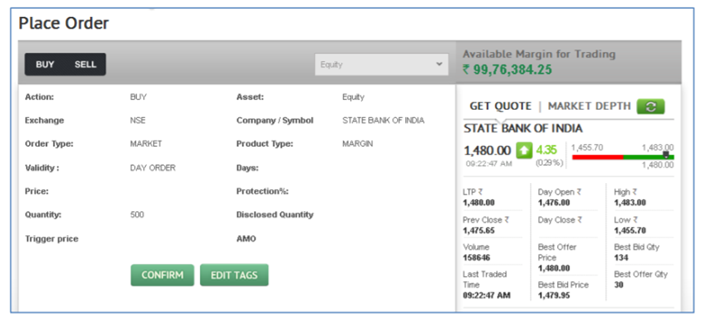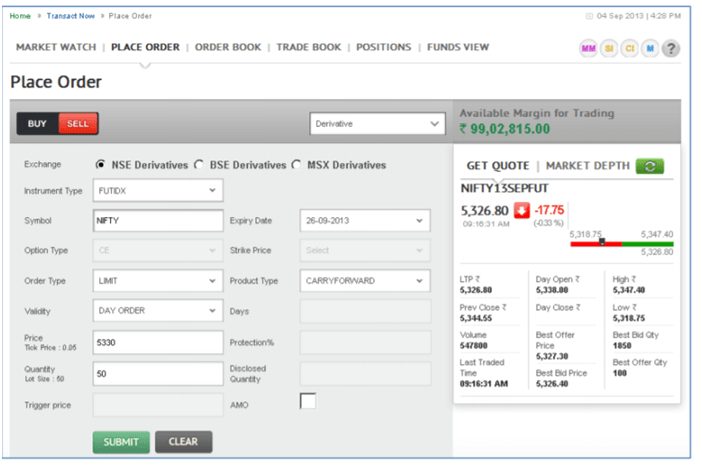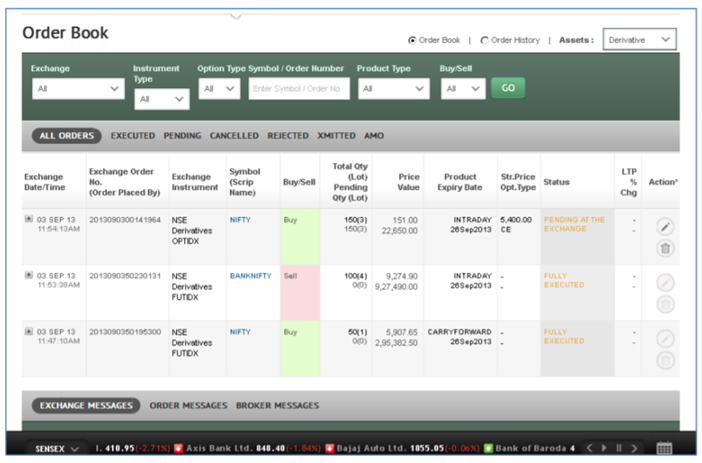 Religare Mobile Trading App:
Religare have two mobile trading app which are compatible to both IOS as well as Anroid devices. You can download them from Playstore and app store, respectively.
Religare Dynami -Religare Broking Mobile Trading App
Religare has come up with a really cool mobile application called Dynami which is super easy to use for even intraday trading. Placing an order or doing all the stuff is really easy. You can transfer money to and fro really quick and can see all your positions with total profit/loss with just a click. Another good feature this app has is Charts option plus you can set alerts for a particular stock if it goes above or down to a certain price.
Why Religare Dynami?
Smart Portfolio
Live portfolio
Real time chart
Pre-defined watch list
View multiple indices
Reports
Swipe to trade
Instant trade notification
Fund transfer and many more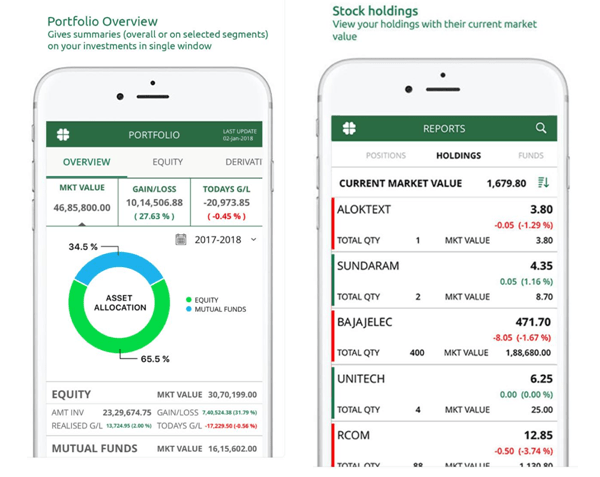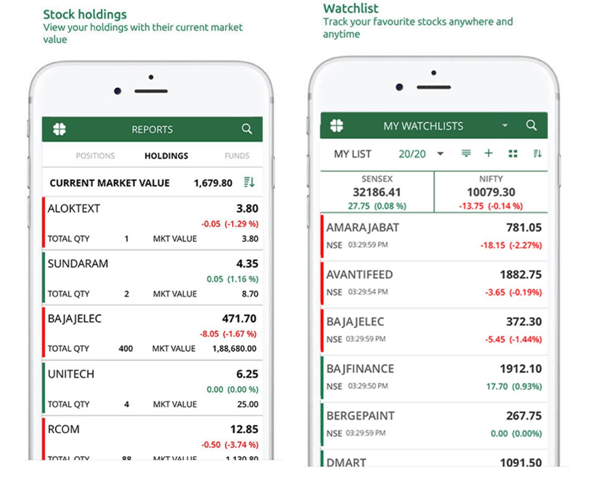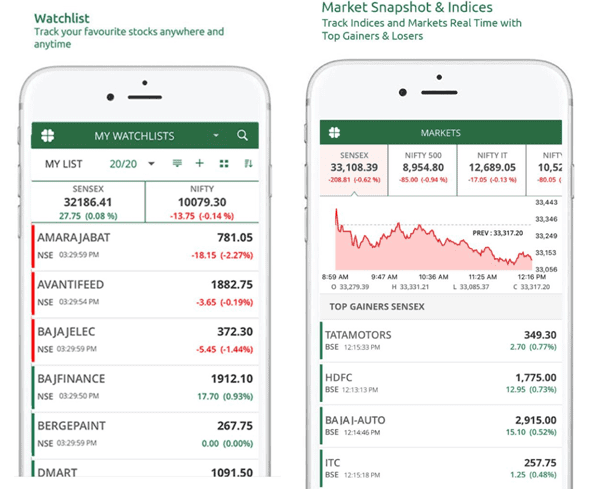 Religare - Trade on the go -Religare Broking Mobile Trading App
This app is also compatible for all Anroid and IOS devices. Also, best feature for this app is that it is available on other software as well. Brokers provide downloadable file to their customers and they can install it on their phone for trading. Following are the feature of the Trade on the go app:
Why Religare - Trade on the go?
Personalized market watch
Advanced charting with market trends, indices and corresponding indicators
The app allows tracking of the order book, trade book, market depth and stock portfolio, etc.
Live quotes streaming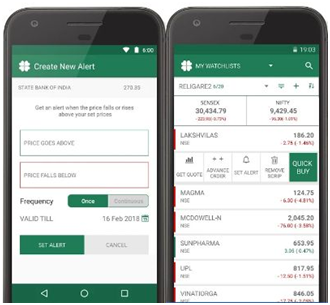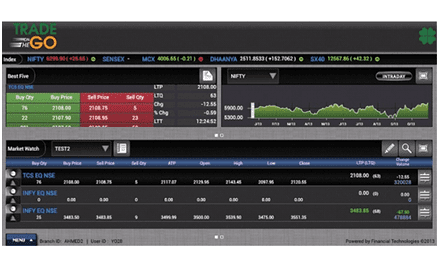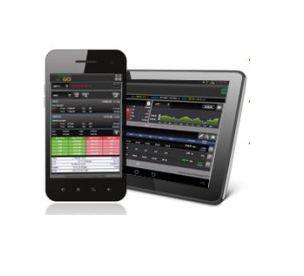 Zerodha Special Offer:
Free Equity Delivery Trading and Mutual Funds
Brokerage-free Equity Delivery and flat Rs 20 per trade for Intraday & F&O +
Brokerage-free Direct Mutual Fund investment +
Trade with the best trading platform in India.
This is a limited-time offer. Open Instant Zerodha Account online and start trading today.