Share Broker Reviews
CompareShareBrokers.com is here with a simple goal "conduct thorough and completely unbiased reviews to help individual investors find the best broker for their Investing needs. Here we will help you to compare share brokers side by side and provides a review in details so that finding a right broker become very easy."
LATEST BLOGS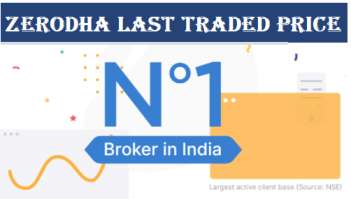 An Overview of Zerodha Last Traded Price
LTP is a stock's Last Traded Price, the final rate the order gets executed on the exchange. LTP helps the traders study the stock price of previous days and weeks and predict the stock price in the future. The last traded price helps the trader to determine whether to purchase or sell the stocks.