Share Broker Reviews
CompareShareBrokers.com is here with a simple goal: conduct thorough and completely unbiased reviews to help individual investors find the best broker for their Investing needs. Here we will help you to compare share brokers side by side and provides a review in details so that finding a right broker become very easy.
LATEST BLOGS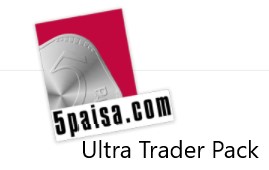 5paisa Ultra Trader Pack
5paisa has recently launched 2 new Add-on-packs for its clients. The first one is Power Investor and The second one is Ultra Trader Pack where you are going to get all the benefits of the Power investor pack along with Free First 101 Trades every month, Intraday exposure of 4X in options, Higher intraday exposure in cash segment, Free Call & Trade Facility and no Funds Transfer charges by paying monthly subscription fees Rs.738.