Check reviews of other Share brokers
Special Offer:
Invest
brokerage-free Equity Delivery and Direct Mutual Funds
(truly no brokerage). Pay flat Rs 20 per trade for Intra-day and F&O.
Open Instant Account
online with Zerodha and start trading today.
Trading Platform & Tools
Motilal Oswal TRADING PLATFORMS
It offers trading platform across devices including install-able desktop software (), HTML based trading platform and mobile App.
Motilal Oswal Research and Advice / Trading Tips
Research and Advice / Trading Tips
Motilal Oswal Trading Platform
Trading Platform
Motilal Oswal offers 5 trading platforms to its customers:
Motilal Oswal offers clients access to their most powerful, fast & secure technology across all platforms: Motilaloswal.com (web-based) ,desktop-based and on Mobile Apps for tablets and Smartphone's.
Desktop Based Platform: This is the downloadable trading terminal available for secure and super-fast trading with insight, action and review facility. The key features of this terminal are:
Advance charting tools and tick by tick action watch.
High speed feed ,multi-asset trading and execution even at low Band width.
Multi asset watchlist, News and analysis tools.
Solid research and advice across asset class.
Access to over 30,000 research reports across all asset classes in a single click.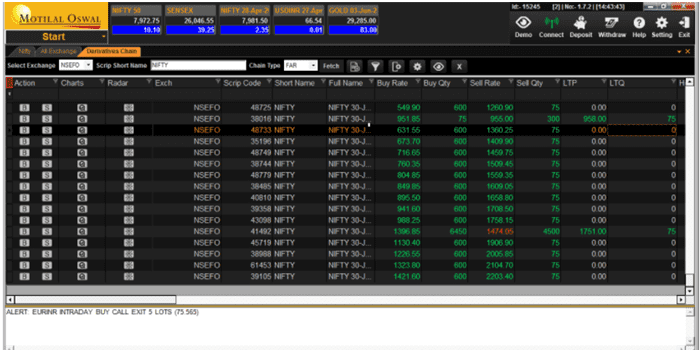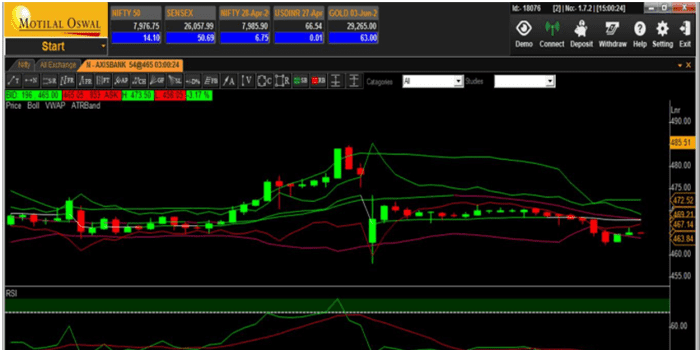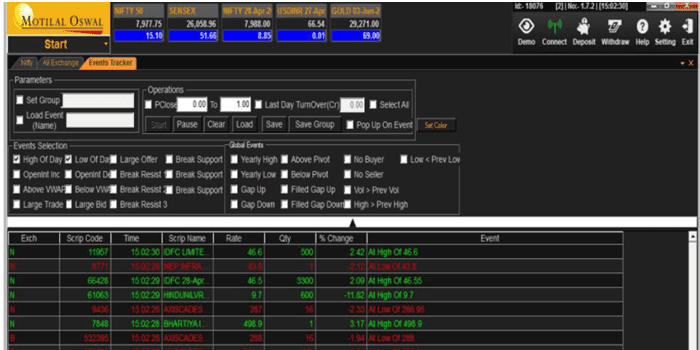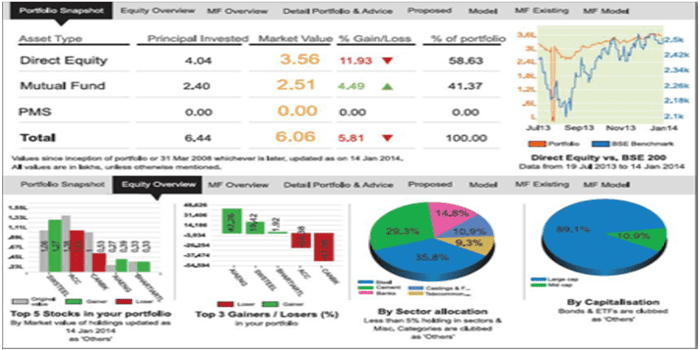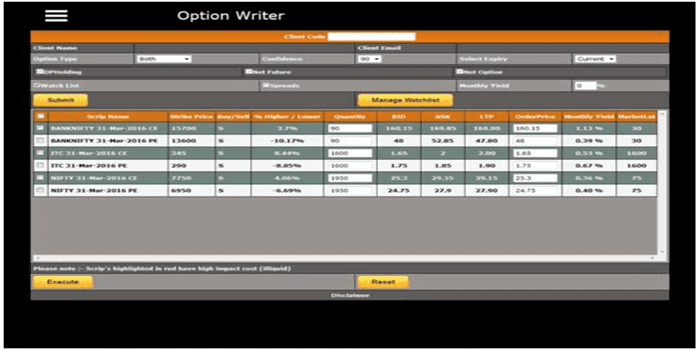 Web Based Platform:
Motilaloswal.com is the safe and secure web portal of the broker for trading with confidence with all the advanced features like single sign on, fast order execution, Access to Market Summary, multiple Watchlist, recommendations, and so on.
Mobile App based Platform:
MOSLAPP is available to download on Android, Apple, and BlackBerry Smartphone's and tablets. The app comes with all smart features like trading across all segments, multi-asset watch-list with real time quotes and advanced charts, recommendations and real time portfolio monitoring.
Key Highlights:
My wallet provides Single view snapshot of your orders, positions and limits.
Get Quote page with complete information about the company searched by you on NSE & BSE.
Market screeners help you spot the trending stocks.
Algo based products like Trade guide signal, Option Writer, Option Decoder & ACE
Execute multiple order from single click through bulk order functionality
Real time charts with historical data
Stock market tips, news and recommendations.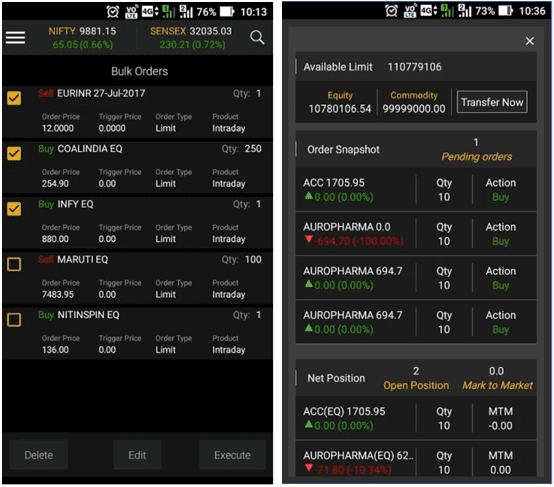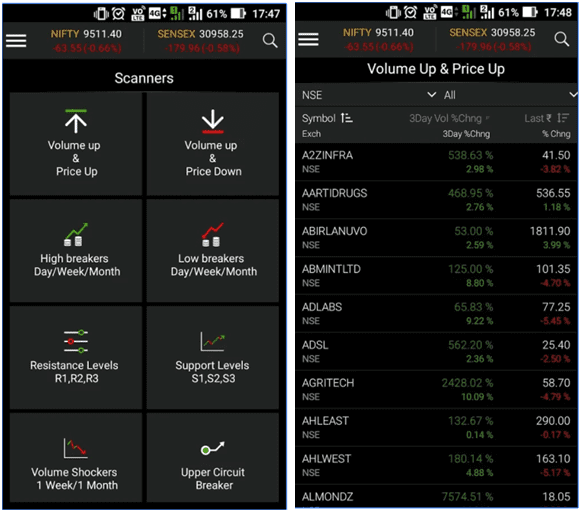 Zerodha Special Offer:
Free Equity Delivery Trading and Mutual Funds
Brokerage-free Equity Delivery and flat Rs 20 per trade for Intraday & F&O +
Brokerage-free Direct Mutual Fund investment +
Trade with the best trading platform in India.
This is a limited-time offer. Open Instant Zerodha Account online and start trading today.