Check reviews of other Share brokers
Special Offer:
Pay Rs 999 per month for unlimited trading or flat Rs 9 per Trade.
Open Instant Demat Account
and start trading today.
Trading Platform & Tools offered by SAS Online
SAS Online Mobile App-SAS Mobile, Browser based Trading-SAS Web HTML 5 and Desktop-SAS Trader Review 2020
It offers trading platform across devices including install-able desktop software, HTML based trading platform and mobile App.
SAS Online Research and Advice / Trading Tips
Research and Advice / Trading Tips
SAS Online Trading Platform
Trading Platform
SAS Trader: SAS Online Terminal-based Platform
Platform for traders with powerful tools to enhance trading experience. This is the terminal based platform that can be downloaded and installed on your computer for trade across NSE , BSE and MCX from a single window. It allows fast execution of orders with real time monitoring. It is also available in mobile version.
Features :
Customizable Interface: Every component can be fully customized as per user's requirement. Edit headers, functions, colours as per your specific needs.
Advanced Charting: Spot trends and perform technical analysis with a wide range of indicators.
Connectivity: Trade across NSE, BSE and MCX from a single window. Get lightening fast real time quotes.
SAS Web HTML 5:SAS Online Browser-based Trading Platform
Access the markets from anywhere without having to download and install. This is the light and adaptable web based platform which works on any web browser, no need to install or download anything. The web address for this is www.trade.sasonline.in.
Features:
Light and adaptable web based platform which works on any web browser.
Get real time quotes and trade hassle free.
Check margin required directly from the order window before placing a trade.
SAS Mobile: SAS Online Mobile Trading APP
SAS MOBILE APP available across Android, Windows, iOSPlatform, clients get complete flexibility of trading accessing market information, real time quotes, using their mobile app. Alpha allows people to analyze and trade financial instruments in different exchanges. View real-time market data, analyze market and instruments with easy-to-follow tools, place orders with a few taps, and evaluate your portfolio and useful stats. It helps people Trading & Brokerage.
Features:
Highly Secure: Trade hassle free with built in security via two factor authentication to avoid unauthorized access to your account.
Works across multiple platforms : Android , I-phone and Windows.
Seamless integration with Trader ensures you can track orders and positions on the go.
Get real-time market data at blazing fast speed
Create personalized marketwatch list
Get search suggestions as you type instrument name
Find hot stocks with market screeners eg. Volume Shockers,52 Week High/low breakers,Most Active Stocks etc.
Analyze instruments with market depth and news
Real time charts with multi time frame conversion,technical indicators,drawing tools
Place orders in NSE Cash, NSE FO, NSE CDS, BSE Cash and MCX
Place market, limit, stop loss, cover, bracket and after-market, day and IOC orders
Get notifications for order execution and price alerts
Exit positions at right time with price alerts
Convert and square-off positions
Transfer funds to your account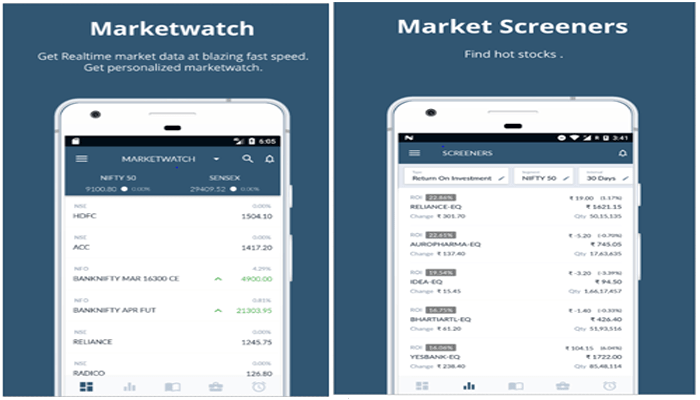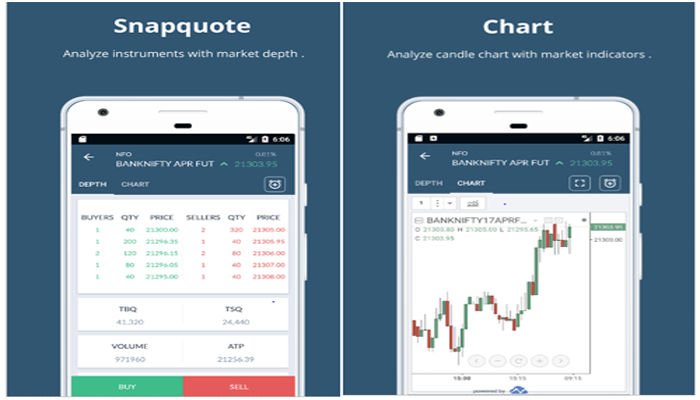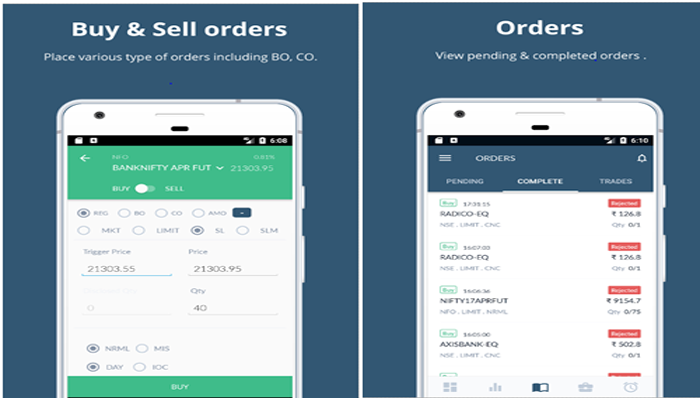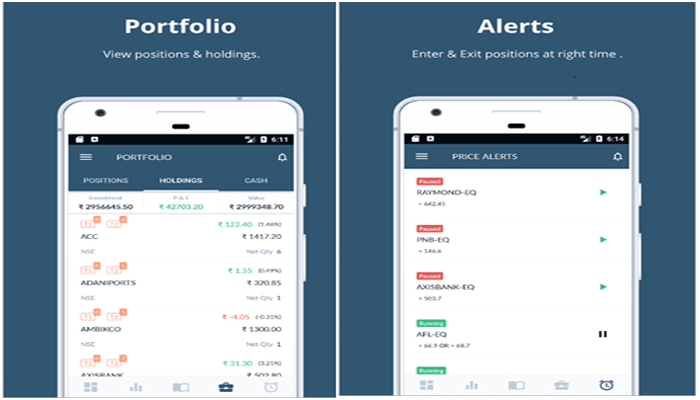 SAS Online Special Offer:
Unlimited Monthly Trading @ Rs 999
Trade unlimited for just Rs 999 per month or flat Rs 9 per trade +
Get margin against your shares +
API for alog trading.
This is a limited-time offer. Open Instant Demat Account and start trading today.